Keeping with the spirit of the season, the Associated Press brings us the story witch priestess Lori Sforza and warlock Christian Day. Sforza who, in addition to her duties of a witch priestess at a "pagan church," is the owner of a witchcraft shop in Salem, Massachusetts. She claims that Day, a warlock and owner of occult shops in both New Orleans and Salem, has harassed her "online and over the phone for three years."
The AP reports:
The 75-year-old Sforza is accusing Day, 45, of repeatedly calling her late at night from a private number and swearing at her, said Fiore Porreca, an attorney representing her. Sforza, who goes by the business name Lori Bruno, also alleged that Day made malicious posts about her on social media.

"She's being abused, intimidated and harassed," Porreca said.
Though the Salem court refused to release of a copy of Sforza's complaint—probably because it's written in blood that only virgins can see—her lawyer told the AP that she was seeking an order of protection.
Day and Sforza are, apparently, ex-colleagues. In 2011, the pair cast a healing spell on Charlie Sheen after he described himself as a "Vatican assassin warlock" in his infamous interview. Clearly that spell didn't work. Some other relevant information from the story: Sforza says that she's descended from Italian witches known for healing victims of the bubonic plague.
The two have a court date set for Wednesday.
Image of Christian Day via AP.
G/O Media may get a commission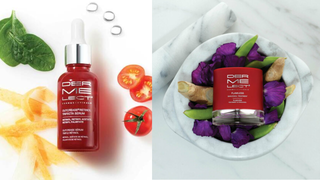 Save $19
Retinol Renewal Kit