A Wisconsin town is in shock over the abduction of 13-year-old Jayme Closs and the murder of her parents, who were targeted by stranger Jack Patterson, a man who had been planning the crime since watching the teen board a school bus last fall.
"The randomness of it is the tough part here and I think that is a struggle for the community," Barron County Sheriff Chris Fitzgerald told The Minneapolis Star-Tribune. "We were hoping it wasn't and it turns out it was random, but very well planned out, which are two of the worst things as a sheriff you can have for any crime."
Patterson confessed to the murders and abduction and has been charged on two counts of homicide and kidnapping. On Monday, he told investigators that he "was determined to take Jayme that night and was going to kill anyone in the house because he could not leave any eyewitnesses behind." He attempted to kidnap her twice before October 15, but was scared away by seeing people or cars.
The New York Times reports on the gruesome tragedy that unfolded:
In the days that followed, Mr. Patterson, 21, mapped out his plot to abduct Jayme Closs, a middle-school student whom he had never met before, the investigators said. He took a shotgun from his father, switched out his car's license plate and bought a mask from Walmart. He shaved his head and face — to leave no traces — and wiped clean his shotgun shells. He twice drove out to Jayme's house in the small town of Barron, but saw cars in the driveway or people awake inside, the report says.
Then, late on an October night, Mr. Patterson pulled up again to the home of the Closs family — people he had never met — and killed Jayme's father, James Closs, with a single blast of the shotgun. He then forced his way into a bathroom where Jayme and her mother, Denise, were hiding in a bathtub, the investigators said. He ordered Denise Closs to cover her daughter's mouth with black tape, then killed Denise. Then he tied up Jayme and forced the teenager into the trunk of his car — all of it in a matter of four minutes.
G/O Media may get a commission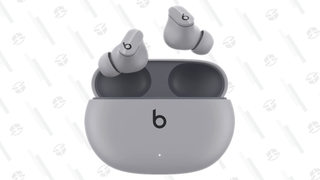 On October 24, the FBI offered a $25,000 reward for information relating to Closs's whereabouts, and a local store, where Closs's mother had worked, later doubled the amount. Investigators had no success finding Closs, however, until last Thursday, when a woman, Jeanne Nutter, saw Closs while walking her dog in Gordon, a town about an hour from Barron. Nutter took Closs to the home of Pete and Kristin Kasinskas, the AP reported.
Kristin Kasinskas called 911. "Hi, I have a young lady at my house right now and she says her name is Jayme Closs," she said in the call, per the Eau-Claire Leader-Telegram. "I 100 percent think it's her,' Kasinkas said.
The couple declined to accept the reward, saying that if the money should go to anyone, it should be Closs because "She got herself out." The FBI and Barron County Police are still considering what to do with the $50,000 reward offered for finding Closs.
Jayme has been reunited with her extended family. Her grandfather, Robert Naiberg, told the AP that she will live permanently with her aunt. "She doesn't want to talk to anybody," he said, "(but her aunt is) bringing her out of her shell slowly."