One reason I love Game of Thrones is that it's consistent. At any given moment you're tuning in you expect, perhaps unconsciously, that characters will fuck, characters will die, dynasties will crumble, and many viewers will immediately go back to watching porn at the conclusion of the episode.

Porn purveyor Pornhub.com, which, as we know, keeps extremely granular records of its traffic analytics, reported on Tuesday that its site experienced a significant decrease in visitors during the Sunday night premiere of Game of Thrones' seventh season on HBO. Traffic to Pornhub dropped a whopping 4.5% while an estimated 10.1 million viewers took in the latest in Westeros drama (16 million people watched the premiere in total, with some opting for streaming services and DVR).
A Pornhub publicist, Chris Jackson, remarked in a statement, "That's a considerable change in visitors as Sunday night is one of the most popular times for people to visit Pornhub." The site reported a similar phenomenon during Game of Thrones' sixth season premiere, when traffic fell by 4%.
In case you were wondering what the graphic depiction of this totally dependable trend looks like: it's a lopsided outline of a schematic female reproductive system.
G/O Media may get a commission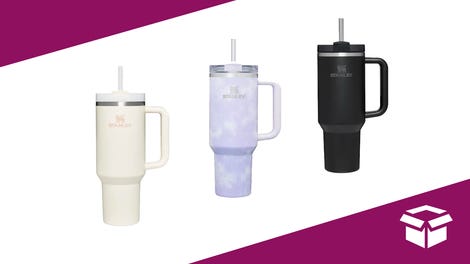 Up to 45% off
Stanley Cup Sale