I initially wrote off Rihanna's upcoming lingerie collection, Savage X Fenty, assuming designs would be cute but would be lacking on the size front. But yesterday I stumbled upon this video on Rihanna's Instagram, and immediately went to the website. I'm a sucker.
"I have really giant boobs," the model says, cross legged wearing nothing but heels and what we can assume is a bra and panties set from Savage. "They were double Ds by the time I was in 8th grade."
She continues: "I think I feel most sexy in the morning. Rolls, stretch marks, cellulite..."
She doesn't look like the average lingerie model, and thank fuck for that. Her thighs are thick, her tummy protrudes smoothly, and her boobs are, indeed, pretty damn big. I can relate. I, too, have large breasts. I absolutely obliterated my last wave of bras after nearly three years of tittie abuse, but I finally got fitted again last fall. I found out that three years of wearing the same four bras kept me in dark about my new reality: I gained two cup sizes (and, uh, some pounds), making me a 36H.
G/O Media may get a commission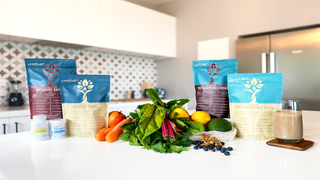 The ad made me hopeful that Rihanna's collection includes some bras that would actually fit me. The model talks about having big boobs! Her boobs are big! My boobs are big! Savage won't exclude my boobs! Take all my fucking money, Rih Rih! 
Then came the twinge of disappointment. When you arrive at the Savage X Fenty website, you're presented with a clock that counts down the days until the collection drops. Then, you're prompted to enter an email address which adds you to "the list." Next, you're asked to select your bra and underwear size. While the underwear will be available in sizes XS to 3X, the bras appear to only range from a 32A to a 44DDD. Even if you rely on sister sizes, anyone with a cup size larger than an E cup or—at a push—an F cup, is probably out of luck. I selected a bra size of "other" and kept it moving.
Rihanna has made an effort to make her lines—from Fenty Beauty to Savage X Fenty—pretty damn inclusive. It's brilliant that someone who wears a women's size 22 will be able to buy some Rihanna thong undies, but her boobs best not be larger than a DDD. That said, I'm not going to cry about my boobs likely not fitting into her bra collection. I have alternatives and Rihanna not considering my H cup titties is not a tragedy. But I'm not going to lie, for all the hype about size diversity, it's a bummer that the Savage X Fenty offerings appear to be just a cut above Victoria's Secret in the cup size department.