Any day now, jurors will issue a verdict in Jamie Leigh Jones' civil suit against mega-contractor KBR and a firefighter she says raped her, and Mother Jones is saying she's probably going to lose.
Yes, that's right: Yet another high-profile rape case may rise and fall on the alleged victim's credibility, including past treatment for mental illness, the fact that she has made previous accusations of sexual assault, and whether or not she was drugged or just drunk.
There's a difference, of course, between saying she should lose and predicting that the jury will believe the defense's case, and there's something to be said for not shooting the messenger. The story is ostentatiously meticulous in presenting the defense's claims alongside those of Jones' lawyer, but gives far more weight to the former, and the story also includes lots of potentially problematic material that the jury isn't even considering.
To recap: Jones says that while working for KBR in Iraq, she blacked out and was raped by at least one man and that KBR locked her in a shipping container, denying her food and water and the right to call her family. She has said she sustained brutal injuries, including torn pectoral muscles and a ruptured implant. KBR denies the imprisonment and has disputed the medical evidence, and the man who has been named as a perpetrator, Charles Boartz, claims the sex was consensual and has filed a countersuit.
The legal history is complicated, to say the least. Jones' case became an international story after she fought a provision in her employee contract that kept sexual assault claims out of court and in arbitration; her case and painful testimony before Congress helped get the law changed to prevent government contracts from going to companies with such provisions.
G/O Media may get a commission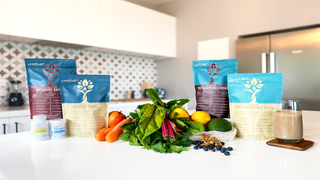 Her own case had gone through several months arbitration, and then before a Florida grand jury that did not bring indictments. She's now in the late stages of a civil case she brought, where her past medical and sexual history is admissible, and where she has to prove that not only did a KBR employee rape her, that her former superior coerced her into a sexual relationship in Houston, and that more broadly, that KBR that KBR was aware of the hostile environment and was negligent in hiring and supervising its employees.
Some of the alleged inconsistencies and misrepresentations in the Mother Jones breakdown are more persuasive than others. Less persuasive: Jones' lawyers dispute KBR's lab work showing she wasn't roofied, which they had an expert say could have happened without showing up in the samples; KBR wants you to be convinced that she blacked out because she had five drinks in three hours. Drunk people can't be raped, as we all know. Jones believes she was raped by multiple men, but there's only physical evidence from one man, so that's the only person she's brought suit against. And it turns out her implants weren't ruptured — a pectoral capsule was. She did misrepresent her medical history in her employment application — she'd been treated with drugs for anxiety, depression, seizures and bipolar disorder —
Weakest of all is the contention that Jones can't possibly have suffered trauma from the experience because she's written a book and has been a high-profile activist. It's paradoxical, given that the defense's other implication is that it's not their fault because Jones is such a big fuckup.
Such is the peril of a single case that starts to stand in, on every side, for all sexual assaults, which we can all agree is an imperfect way to justice. But regardless of how the jury decides the civil suit, Jones' very crusading, which the story implies is so much famewhoring, has made a significant difference to the thousands of women working for U.S. government contractors in potentially lawless environments. Her lawyer has said 42 other women have come out against the company with similar claims. And she herself has said of her personal life being under tough scrutiny, "If that's the only sacrifice I have to make to make KBR stop doing this, to make a jury decide to make KBR stop doing this, then it will all be worth it." We'll see what the jury says.
Why Jamie Leigh Jones Could Lose Her KBR Rape Case [MJ]
Previous Coverage of KBR.