After 13 years of marriage characterized by both individual and tandem interviews about how their marriage is so awesome, it's rumored that Will Smith and Jada Pinkett Smith have decided to go their separate ways. [Update: Since publication, they've released a denial. But our point still stands.] To a casual observer, this might be surprising. After all, according to them, they spent the last decade and a half explaining the secrets to their perfect union and having the sexiest sex that ever did sex!
In interviews, they'd extol the virtues of sex in limos, at friends houses, in costumes, on the set of Hawthorne, via sexy texting, on the side of the road during a drive, in an office. There wasn't a surface left west of the Mississippi that Will and Jada Smith had not had sex upon. It was like they were living out the lyrics to a Ludacris song! (I'm surprised that Will never advocated doing it in the Georgia Dome, on the 50 yard line, while the Dirty Birds kick the tee.)
In spite of their insistence that they were in love and everything was just as sexy yet also wholesome as ever (even as recently as as earlier this month), could we have seen this coming from a mile away? There's a trail of oversharey interviews and over-the-top public declarations of sexy devotion bobbing in the wake of most high profile celebrity breakups, and it's hard not to notice a startling correlation between the romantic verbal diarrhea of power couples and the likelihood that their union won't last. The louder the mouth, the more likely things will go south. The braggier the man, the more likely it's a sham. Loose lips sink celebrity relationships. Did Will and Jada, like so many other celebrity couples on the road to breakuptown, doom their romance by overselling it?
The cynical side of me thinks that aggressively smug celebrity ex couples were motivated to brag by an inherent problem in the union — it's fake for publicity, he's gay, she cheats — and both partners overcompensate to obscure what's really going on. They want to hang onto each other for reasons that don't stem from mutual affection; they stem from a desire to promote themselves. After all, a power couple is much more photographed and remembered than a power single.
Remember Star Jones and Al Reynolds? As gay rumors swirled around him, they threw a million plus dollar star studded wedding brought to you by Various Corporations that aired on national TV in 2004, only to divorce about three and a half years later. And now, Al is mad that Star says the marriage may have been a bit of a sham and wants her to give him some money. Love!
G/O Media may get a commission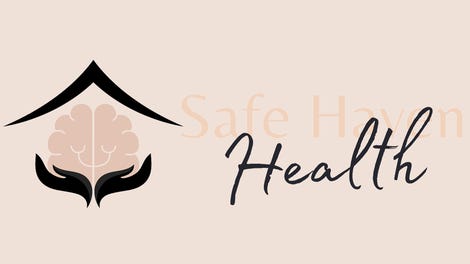 Addiction counseling
Safe Haven Health
Jennifer Lopez got engaged to Ben Affleck just months after splitting up with her second husband in 2002, appearing on every magazine cover in the world and donning the world's most frivolous engagement ring. Their gigantic wedding was cancelled just before it happened in September 2003, and the two broke up for good early the next year, citing the media attention they routinely courted as the cause for their split.
Of course a person whose job it is to be famous would shrewdly do whatever it takes to continue to be famous. One's star only shines as long as people pay attention, and one way to get people to notice you is to pretend that it's always Sweeps Month in your life — constantly add new characters, throw a wedding, tell people that you're going to have a baby. (It's amazing how many celebrities suddenly have very public romances with other celebrities right around the time that both stars have movies or albums coming out!) Some stars may be so caught up in their fame-hunger that they don't realize that they're living a performative sham. Others are obviously trolling for attention, and in their desperation they engender scorn from the general public. Take Heidi and Spencer, who went from sweet girl-meets-douchebag to the Boris Badenov and Natasha Fatale of reality TV famewhoredom, all by trying too hard.
But maybe something deeper than cold Hollywood conspiratory wheeling and dealing explains the correlation between braggy, demonstrative couples and crash and burn breakups. A pathological need for love and approval draws people to fame in the first place. Constantly coupled stars who feel inclined to talk to the press about their love are, by oversharing, seeking approval from their partners and by the press and public in general.
Pamela Anderson and Kid Rock, for example, exhibited such histrionics during their multi-year romance. After breaking off a year-long engagement in 2003, they got back together after running into each other on a Saint-Tropez yacht in 2006. They held three weddings that year — the first on July 29, which Anderson described as "The best most romantic wedding of all time." They got married again in a courthouse ceremony about a week later, and, just for shits, threw a third wedding a couple of weeks after that. According to Pam, they planned on throwing franchise-style weddings all over the country-Detroit and Nashville versions of The Pam/Kid union were in the works. It was the Krispy Kreme of celebrity weddings! And, by Thanksgiving, it had all vanished, like the charm of the song "Bawitdaba" after more than one listen. In early 2007, their love had turned publicly ugly, when Kid Rock accused Pam of faking a miscarriage to garner sympathy and helpfully informing Pam's new husband that there was no need to buy the cow when you get the milk for free.
Every made up celebrity rule comes with exceptions, though. For example, Heidi Klum and Seal, who first fell in love when Heidi saw Seal's penis through bicycle shorts, have dodged the braggy Hollywood romance curse so far, despite the over-the-topness of their courtship. He proposed to her after flying her via helicopter to an igloo on top of a 14,000 foot high glacier! They renew their vows every year, sometimes in very silly ways! Heidi says Seal is the most romantic husband (better than your husband)!
And, in spite of the couch jumping incident and general weirdness of Tom Cruise, he, his wife Katie, and Katie's five year old best friend Suri seem as cohesive as ever.
Kurt Vonnegut once wrote that marriages end because the people involved are not satisfied just by each other, that they are "not enough people." Someone who has an abnormally large need for love and approval will probably have difficulty finding one person who can satisfy them for long, even with press adoration. The nature of celebrity itself, in short, dooms most celebrity romances to fail.
In the meantime, Will Smith, Jada Smith, Jennifer Lopez, Marc Anthony, Pamela Anderson, Heidi Montag, Spencer Pratt, Star Jones, Al Reynolds, Kid Rock, Jessica Simpson, Nick Lachey, Sean Penn, Scarlett Johannson, Ryan Reynolds, and especially Jennifer Aniston ask that you respect their privacy but continue to see their movies and buy their albums during this difficult time.
*UPDATE: Pinkett Smith's publicist has released a statement denying the split — but the openly braggy thing still stands.