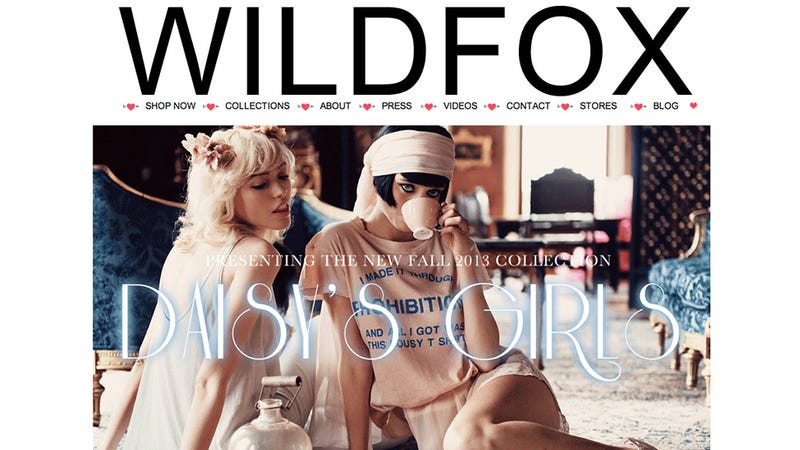 Last week, in a lawsuit, a woman named Megan Chereek accused Jimmy Sommers of Wildfox Couture of pressuring her into having sex in exchange for a modeling job. Today, we got an email from a Wildfox employee, informing us that Sommers denies the allegations.
The email:
Statement from spokesperson for Jimmy Sommers:

"The lawsuit filed by Meghan Chereek is filled with falsehoods. Ms. Chereek, a former stripper at a Sunset Boulevard strip club, knows better than anyone that she told Mr. Sommers and others that she was 19 years of age. His relationship with her was brief and consensual. He is confident when all the facts are heard in a court of law, he will be vindicated. On the advice of counsel, this will be the only statement that will be issued about this baseless law suit - we won't dignify it with responding to any further questions."
In the court documents — which you can find at the end of the article here — Chereek claims that she went to a concert with Sommers, he "provided her with alcohol and cocaine," and "she went to sleep and subsequently awoke to Sommers engaging in intercourse with her." She alleges that he forced her to engage in oral sex and intercourse for months, dangling the promise of a modeling contract all the while. In addition, at the time, Chereek was 17 and Sommers was 43. (Age of consent in California is 18.)
Is his statement — which involves calling her a stripper and claiming she lied about her age — a hint at his defense strategy?