The first episode of E!'s reality series WAGS (which stands for Wives and Girlfriends of Sports Stars), begins with an explainer about what it means to be the wife of an athlete. In case you're unfamiliar with these duties, it's laid out as such: Being your man's No. 1 fan, maintaining an opulent lifestyle and being perfectly manicured at all times. It means not "just" being a girlfriend. It means not "just" being a fiancée. It means security and, in some cases, clinging to oppressive marriage standards and life as a trophy wife.
If that sounds superficial, then ding-ding. It helps if, as an athlete's wife, you genuinely buy into the so-called WAGS hierarchy and its divisive pecking order, which the show's cast members helpfully break down in the series premiere. In order of importance: Queen WAG, wife, fiancé, girlfriend, ho. Not all of the women exactly love this term, but most are still self-described WAGS. That they willingly embrace such a possessive acronym is fascinating in itself.
"WAGS" is said to have originated with British gossip rags that used it as an epithet for the wives of England's star soccer players. On E!'s reality version, the wives, in theory, want to maintain their social status, while the girlfriends are eternally vying for a spot as the betrothed arm candy. "Everyone's aspiring to be a wife. I'm a wife," says Sasha Gates, proudly. Her husband is San Diego Chargers tight end Antonio Gates. Nicole Williams, fiancée of Buccaneers player Larry English, likewise relished being called the "hottest WAG in the NFL" in an article online.
---
"That's why I'm a wife. I'm a reflection of my man, and how I act is gonna disrespect him."
---
The side effect of this unofficial caste system that's based on marital status is that it pits the wives against the seemingly less privileged girlfriends. It establishes a world where the pressure of marriage is thick, and where the women are inevitably defined by and linked to their man. Always, there's an undertone of the men being serial cheaters who want to protect their millions and avoid being tied down. There's also an undertone of the wives feeling threatened by women who can easily strip them of love and security. One possible result of this constant paranoia is a system of protection through competition—the WAGS hierarchy.
G/O Media may get a commission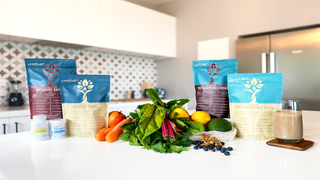 The idea (and ultimately, the pressure) of career independence comes up often on WAGS. The women claim they're not just content "belonging" to someone famous. Barbie Blank found success as a "WWE diva" under the alter ego Kelly Kelly and refers to herself and her hockey star fiancé Sheldon Souray as a "power couple." Ashley North is a celebrity stylist who's worked with Justin Bieber and Kevin Hart. Nicole has been modeling since age 12 and prides herself on being financially independent. As expected, these accomplishments are mentioned, and then all but glossed over in favor of fights concerning which WAG has bragging rights.

Four episodes in, there's been heavy emphasis on securing engagements, reconfirming social status and curbing cheating—all the cliché side effects of dating an athlete. Ashley, for one, wants her NFL star fiancé Dashon Goldson to stop dragging his feet on setting a wedding date because, she says, "There's some competition with other wives. They look down upon the girlfriends, so I want to set a date." That's not the only reason, but it's a doozy. Meanwhile, Nicole suspects Larry of being unfaithful and uses a doggie cam in the bedroom (which he presumably knows about) to spy on him.
Rings and tattoos are thought of as the ultimate sign of commitment to the point that Nicole is ecstatic when Larry gets her name tatted on his forearm because the location is visible enough to thwart potential groupies. During one episode, Nicole hosts a tattoo party, and the women discuss whether or not they'd get their man's name tattooed on them. Their answers tend to center on the seriousness of their relationship—are they engaged? Married? "I personally think once you decide to join bank accounts, that's when you deserve a tattoo," Autumn (wife of NFL player Seyi Ajirotutu) says.
What's weird is how easily the women sling around the term WAGS and even revel in it, often using it as a basis for exclusion. In episode one, when Nicole tells the others that she invited non-wives—Natalie Halcro (girlfriend of NFL linebacker Shaun Phillips) and her cousin Olivia Pierson (who's single)—to the group outing, Ashely looks confused and says, "I mean, if we're going by the WAGS spectrum, they're sort of on the lower end of the totem pole. I mean Olivia isn't even technically on the totem pole."
For the women who swear by it, the existence of the WAGS benchmark—and the status it brings—seems to offer some sort of relief from the not-so-great parts about dating an athlete. Is it just about gaining a one-up or is it more about security? Is it compensation for the feeling that your man may not truly be yours? I reached out to sports psychologist Caroline Silby for some insight. She wrote in an email:
"The hierarchy may be a way through competition to elevate the value and worth one feels she brings to the relationship. The public often draws conclusions that women who date or marry a professional athlete are with him for the celebrity, money, lifestyle or are a 'groupie.' Being married as opposed to the fiancé or girlfriend may provide a certain level of public validation of commitment and that the relationship is based upon much more than simply finances, celebrity or looks. It also allows the wife to recognize multiple dimensions of her own personality, which actually reduces the risk for onset of anxiety and depression."
A publicist for WAGS (after originally reaching out to Jezebel about cast interviews) said in an email that they'd decided to "politely decline" to comment because of busy schedules.
While some of the women devote part of their life to playing a position, other cast members (Natalie and Olivia) openly challenge the system. The latter likely represents a good majority of the "sports wife" community who reject being considered a possession. Christine Bleakley, fiancé of Frank Lampard, said in 2010, "I think it is really important to be independent in life, do your own thing, and be able to pay your own way. It's the connotation that comes with it [the term 'WAGS'] that I don't like. There is pressure to look good, but I want people to think of me as a normal, down-to-earth girl. If you look at photos of me, you'll find more pictures of me in gym gear than dresses."
Silby says of the marriage pressures, "It may be a self-imposed pressure. The more the husband relies on the wife/partner to take care of everything at home—so he can take care of his career—the more validated, needed and loved the wife/partner may feel."
In episode four, the WAGS are all sitting around a dinner table, sipping wine and recapping a previous event via screaming, as reality stars do. Barbie says she felt disrespected by Natalie and Olivia's drunken antics in the suite at Sheldon's hockey game.

Over postmortem drinks, Autumn tells Nicole and Natalie, respectively, "Straight up, you're a girlfriend, soon to be wife. You're a girlfriend, soon to be potentially wife. Y'all should know how to act in an environment, to represent your man."
From there, the conversation spirals. Natalie is rightly flabbergasted.
Natalie: "Honestly, we're all women first. It doesn't matter who the hell you're dating."

Nicole: "It's not about Larry in this situation. It's about my girlfriend—"

Autumn: "Exactly, but you are Larry. I see Nicole, I see Larry."

Natalie: "I don't agree with that."

Autumn: "But that's why I'm a wife. I'm a reflection of my man, and how I act is gonna disrespect him."

Sasha: "What she's trying to say is the way you act is a representation of how you represent your man in public."
Later in the confessional, Autumn says: "A wife doesn't act like that."
After awhile, the bickering stops and the conversation transforms into a game of Never Have I Ever.

Autumn is by far the worst offender when it comes to flaunting her wife status and diminishing non-wives in the process. "Generally, I hang out with wives instead of girls who are girlfriends because we don't know if they're gonna be here the next week or if they're just the flavor of the week," she says in her confessional. In other words, being ride-or-die gives the wives an edge over replaceable girlfriends.
Outside of the show, Autumn's had to defend her perspective; she recently tweeted to a person who called her "dumb": "I'm just like a lot of woman who have had to sacrifice their careers to raise a family!"

WAGS is especially unique compared to similar docu-series like Basketball Wives and Football Wives that also explored what it's like to be with an athlete. Many of the women on Basketball Wives also had high career ambitions, but they seemed more focused on escaping the confines of stardom-by-association than some of the WAGS. Think of Shaquille O'Neal's ex-wife Shaunie (co-creator of Basketball Wives) launching a shoe line or Gloria Govan seriously trying to act.

There's something clearly compelling about a show where women embrace both the WAGS title and the athlete attachment. It's totally petty and yet much deeper than it seems. It's as nauseating as it is entertaining. And for some wives, maybe it's the kind of comfort a black card can't buy. "This whole, like, WAG thing and there being a hierarchy to the whole system thing, it just...I'm not a big fan of it," says Natalie in a confessional. Her claim to fame is social media. She has 1.2 million followers on Instagram, which is celebrated in an "Instagram party" thrown for her in one episode. "Maybe for some people the end all and be all is to be married and have kids," she adds. "But for me, I don't think that's by any means a benchmark to success."
---
Contact the author at clover@jezebel.com.
Images via E!