This week, Deadspin and Jezebel swap beats to celebrate America's most dangerous and controversial pastimes: football and fashion, two sports that have far more in common than you think.
Some people are fans of the Tory Burch label. But many, many more people are NOT fans of the Tory Burch label. This 2018 Jezebel Fashion Week review is for those in the latter group.
Your label: Tory Burch
Your 2018 estimated value: $3.5 billion. Jesus Christ. How many Upper East Side moms ARE there?
Your CEO: Tory Burch, whose rise to fashion dominance is the classic American success story of an entrepreneur who pulled herself up by her bootstraps and built her business up from NOTHING thanks to a whole lot of grit… and a little bit of money inherited from a father who was, himself, heir to a fucking paper cup fortune.
Her father lined his suit jackets with Hermès scarves; her mother favored the easy patrician chic of Jacqueline Kennedy Onassis.
G/O Media may get a commission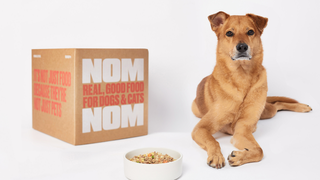 Such easy chic! All that look will cost you is $7,800 a day! Just your standard, all-American mom and pop operation: selling Dixie cups by the shipload, traveling the world at leisure, and enjoying a walk-in closet for all their caftans. Old money will forever continue to astound me. On any given day, you might walk past a fellow American who has $3 billion in offshore accounts all because their Nana designed the first cereal box liner bag.
But, of course, Burch is more than a mere designer or industry titan. At the heart of everything, the woman is a STORYTELLER:
Last February, Tory Burch got a gift from her staff to mark the 10th anniversary of her first store: a coffee-table book chronicling the company's first decade. Every detail was perfectly on-brand, from the volume's cloth cover (in a blue hue called "Tory Navy" that appears in every collection) to the numerous photos of family and friends. Though it contained few words, the book illustrated perfectly the cornerstone of Burch's success: "It's all about storytelling."
So true. And that story of this clothing goes something like this: "I'm an angry mom living in Potomac and I don't know how to park a fucking car properly."

Your Aesthetic: Something called "Preppy-Boho," which is a combination of the worst possible things, nearly as lethal as the Kerry/Edwards presidential ticket. I love the Boho shorthand, by the way. Literally no one described as "Boho" has ever had Bohemian tendencies. Dancing barefoot at Coachella that one time doesn't make count. Oh, you took a pottery class? My kids take pottery classes. They don't mean shit. I paid $22 for a Spiderman candy dish and we never use it.

When people say "preppy-boho," they really mean preppy. Preppy overwhelms the style palate, like bad tomatoes in a sandwich. Whenever scintilla of genuine, free-spirited artistry is imbued in such a style (this shirt has BEADS, man!) will be immediately blotted out by the fact that you're wearing a sweater vest over a blouse with a popped collar.

Your Signature Item: Those little ballet flats that people wear because they enjoy having crippling back problems in the near future. You know the ones. They have that brass TB logo that looks like the centerpiece of an amulet in an episode of TNT's The Librarian. If you see those shoes out in the wild, you're about to have a stroller run over your foot.

Your Customers: 40ish-year-old women who own a Chevy Tahoe and drive it right down the center of ANY two-lane driveway.

What's New That Sucks: Let's take a look at the Fall collection, shall we? Please note that I am a licensed fashiontician, and that my credentials are IMPECCABLE.
The Meredith Dress, $698.
Do you enjoy dressing like curtain sheers? I know I do. This is a dress for ghost children. The dress makes a statement to people, and that statement is, "I stole Miss Havisham's wedding dress and had it altered."

---
The Hunter Dress, $998

Holy shit, really? A thousand bucks to look like a fucking throw pillow? Please note the poofy pirate collar and billowy cuffs. That boho-ifies the ensemble a good 17%. How many times would you accidentally dip those cuffs in a salsa bowl?

---
Peggy The Pig Mini-Bag, $328

Folks, pigs are IN this fall. And why not? They're in charge of the government AND all comedy club bookings! Pigs are HOT, so why not plunk down $328 for a bulky dwarf pig that can only hold three items?

By the way, all these prices are arbitrary. They just spin a fucking wheel in the office because they know that the average lady shopping at Tory Burch isn't gonna give a shit about the price tag anyway. $328? Sure yeah, that sounds like the going market rate for a pig satchel.

---
Ainsley Convertible Poncho, $698

I was curious what the site meant by "convertible," so I checked the sales copy.
"Versatile, cozy and chic. Our Ainsley Convertible Poncho is a generously proportioned style, designed with a detachable turtleneck collar. Seen on the fall runway, it conveys all the warmth and richness of a blanket in striped wool with long fringe yarns."
Oh FUCK YEAH. A detachable turtleneck! Now I can free my neck and get a headband to spare! LET'S SMOKE SOME WEEEEEEEED FELLOW COMMUNE FOLK!

By the way, stripes are ALSO hot this season. If you spot a striped pig out in the wild, spear that fucker and take it home because the fashion houses will pay top dollar for it. All of Karl Lagerfeld's killing diaries are lined in striped pig leather now.
---
Port Shirtdress, $348

It's a shirt! It's a dress! It's a shirt AND a dress! It may also be a bedspread at your great aunt's house. You can really smell the mustiness! No detachable turtleneck, though. I feel cheated.
---
Kendra Cardigan, $398

This one. This one, man. I can tell you exactly who wears this thing. I hear the tumbler full of vodka rattling from here. If you are not a fellow member of Fartbush Country Club, you will be rendered invisible to the owner of this garment. She will greet you like a turd in an elevator. Avoid.
---
Penelope Cap-Toe D'Orsay Flat, $298
Goes with the cardigan. Perfect for grinding your heel into the groundskeeper's foot when he hasn't trimmed back the pachysandra enough.

---
Alana Turtleneck Sweater, $258

I wonder why every mainstream upscale fashion garment has a rejected baby name attached to it. "And this one I call… THE ELLIE." Anyway: Stripes! Turtlenecks! Sleeves to accommodate Kevin Durant's wingspan! This sweater has it all! Why not choke yourself to death in the most colorful way possible?

---
Floral Tassel Top Zip Wallet, $228

Are these items for the colorblind? DC traffic isn't as busy as this thing.
What Has Always Sucked: Tory Burch is the shit you wear if you wanna dress like Ivanka Trump but don't want to feel awful about it. It's the clothing equivalent of the Pottery Barn catalog. It's the shit you wear when you're having an outdoor picnic shoot for a Barefoot Contessa cookbook. It's the shit you wear after you're done working out in Lululemon pants and flirting with your Soulcycle instructor. If you don't consider being labeled a "society person" to be an insult, I got a whole fucking closet full of pig purses waiting for you.

What Might Not Suck: Burch's company engages in several different philanthropic endeavors, at least in the Hamptonite sense. I'm sure they're involved in 750 different satellite Met Gala events featuring Gwyneth Paltrow making leaf smoothies for rich imbeciles. They've even spearheaded a foundation to make the word "ambition" less insulting, which… okay that's cool but can you spend your money building a rocket to launch the Trumps into the sun instead? I feel like that would accomplish more.

Goddamn, just one look at those flats and it's like someone sent me a tuition bill for $75,000.