"The safest sex you can have is in the adult film business." So porn star James Deen tells me during an interview about Measure B, a Los Angeles County initiative on the November ballot that would mandate the use of condoms on set. With just weeks to go until the election, one of Southern California's iconic industries faces a crisis that threatens to force porn production out of Tinseltown –- and, unintentionally, make porn sets much less safe for performers. With November 6 fast approaching, Deen and other high-profile stars are banding together in what industry insiders call "an uphill battle" to defeat the initiative.
Placed on the ballot by the Aids Healthcare Foundation, Measure B seems commonsensical enough: make male performers wear condoms during scenes that involve vaginal or anal penetration. After all, aren't porn stars at especially high risk of contracting HIV and other sexually transmitted infections? The initiative's proponents claim it's a no-brainer issue of workplace safety, as basic as requiring that construction workers wear hard hats or machinists wear safety goggles.
As it turns out, it's not that simple. For starters, as Deen and sexual health experts familiar with the industry agree, what makes for safer sex in private doesn't translate well to an adult film set. In an email interview, porn legend Nina Hartley explained that in her business, "condom burn is a real issue. The friction from the latex, even with lubrication, is painful and breaches the integrity of my mucosal membranes, putting me at greater risk for disease transmission." Pointing out that the average length of sexual intercourse in "civilian life" is only a few minutes, Hartley noted, while the shortest porn scenes require an absolute minimum of "half an hour of hard thrusting by a well-endowed young man. It's hard enough to deal with w/o condoms. Add latex to the mix and I'm down to being able to work with a man once a week at best, to say nothing of the damage it would do to my private life and intimacy with my husband." Veteran sex educator Charlie Glickman agrees, pointing out that "what you do in your home kitchen never has the same protocols as you have in a catering business." Adding to Hartley's concerns about the damage rubbers can do to women's mucosal membranes, Glickman notes that condoms themselves degrade rapidly over the course of scenes that can last upwards of two hours to film, making them less effective as barriers to infection.
What does work, according to Hartley, Deen, and other performers, is testing. Porn actors are tested for HIV and other STIs at least once every 28 days (Deen notes he's tested twice as often) at a variety of private testing sites overseen by Adult Production Health and Safety Services, a service administered by the industry's trade group, the Free Speech Coalition. The track record of these testing protocols has been extraordinary, with even critics of the industry willing to admit that porn performers test positive for STIs at a rate well below that of the sexually active "civilians" who are their fellow Angelenos. (For a detailed description of how testing works –- and how negative test results are verified by onset inspections -– see this post from the porn performer Stoya.) Vivid Video CEO Steven Hirsch told me that the porn industry has produced "more than 300,000" hardcore sex scenes since 2004, with only two cases of HIV infection – both in performers who contracted the virus from untested civilian partners. That remarkable safety record is attributable to testing and what Deen describes as a "close-knit family atmosphere… where mutual trust is sacred" in the business.
As any sexual health advocate will tell you, condoms -– even when they work properly –- don't protect against every STI. Condoms make sex safer, but they never make sex entirely risk-free. They provide what porn scholar Chauntelle Tibbals calls "at best, visible 'evidence' of mitigated STI risk;" the danger (for both porn performers and the general public) is that condoms will come to be seen as the only protection necessary against transmission. Hirsch told me that mandatory condom use will mean a likely end to the industry's assiduous reliance on testing; Glickman agrees, suggesting that cases of STI infection may even rise as a consequence of the false security provided by Measure B.
G/O Media may get a commission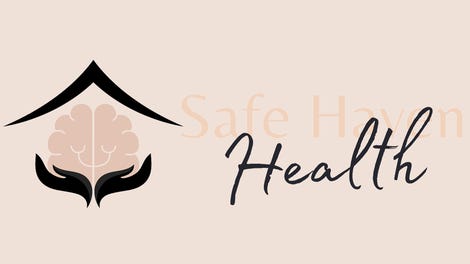 Addiction counseling
Safe Haven Health
Yet despite the powerful case against the initiative on grounds of performer health, the industry argument against Measure B focuses on two other concerns: government waste and free speech. James Deen told me he suspects voters will have an easier time understanding the huge costs associated with enforcing the measure than they will the public health problems with the initiative. Nina Hartley wrote that "the money issue alone should sink it" in a state and county where firefighters are being furloughed and classroom sizes skyrocketing. Vivid Video's Hirsch, meanwhile, thinks the No on B campaign should build its case at least in part on issues of artistic freedom. "We shouldn't be compelled to make films the public doesn't want to see," he argues, adding that that argument should carry weight in a region heavily dependent on mainstream films that appeal to popular tastes. Hartley sums up the problem: "Are we really prepared to force an expressive, made-for-entertainment form of speech (porn) to act as a back-door sexual education medium? That fails the sniff test."
What will happen if the initiative passes? Here, porn insiders disagree. "I doubt we'll leave town," Nina Hartley says; "we live here, our kids go to school here. We'll go underground, with no filming permits pulled." Steven Hirsch, on the other hand, assured me that Vivid and its nearly 100 non-performing full-time employees will pack up and leave L.A. "We can't be in a position where it's an unlevel playing field," he explains; " the performers will leave first, and the rest of the business will follow." If Hirsch is right, that's the potential loss of what the Los Angeles Times, in an article highly critical of Measure B, calls a $1-billion business in the county alone.
In our phone conversation, Deen spoke animatedly about the huge missed opportunity that Measure B represents. "There is so much good we could do with the AIDS HealthCare Foundation," he insists, "I wish we could be partners." Sex educator Lanae St John suggests a more effective public health strategy would be to have AHF and the porn industry jointly create short public-service announcements to run at the start of porn videos, an idea that Deen heartily endorses. "There ought to be condom ads on every porn site," he says, "condoms are a great idea. They just aren't the best way to keep performers safe on camera."
"No one really understands how the porn industry works," Deen says at the end of our conversation. "They think we're reckless and easily exploited; what people don't understand is just how much we care about our health and the health of the all the performers in our community." The most-celebrated male porn star of his generation sighs, and offers his own take on why the condom law may pass: "I think people feel guilty about watching porn. They want to clear their conscience about it by trying to make us safer. But that's more about their shame than it is about our health." Before hanging up (and telling me to "say hi to everyone at Jezebel for me!") Deen reiterates his central point: that the most unsafe sex porn performers have is in their off-set private lives.
Is it misplaced guilt about masturbating to the images of performers Deen, Stoya, and Hartley that drives the Measure B campaign? Perhaps. A more likely explanation lies in the misperception of fucking on camera bears much resemblance to sex without a film crew present. We shouldn't be getting all our tips on how to make love from watching porn. And we shouldn't assume that responsible risk-reduction in the bedroom has much to do with keeping performers safe on set.
---
Jezebel columnist Hugo Schwyzer teaches history and gender studies at Pasadena City College and is a nationally-known speaker on sex, masculinity, body image and beauty culture. He also blogs at his eponymous site. Follow him on Twitter: @hugoschwyzer.