Let it be said that the owner of Confederate-themed bar General Beauregard's in Athens, Georgia, is denying that his bar actually has a shooter cheat sheet featuring a watermelon shot called a "n*****ita." Let's say we take his word for it, and I still have questions. Mainly: Where's your commitment, you Confederate-ass chucklefucks? If you're gonna have a bar called General Beauregard's that only took down its Confederate flag after the Charleston shooting, why not have a friends & family "niggerita" shot special? Why even bother with the stars, particularly five of them? "N*****ITA: when N*GGERITA is just a shade too far."
This image was first reported to be from a behind-the-bar cheat sheet from General Beauregard's, which, again, was named after the Confederate general who kicked off the Civil War, and grudgingly caved to the P.C. police by taking down their Rebel flag earlier this year. From Flagpole.com:
Peeples and a few regulars at the bar were unhappy about the decision. Taking the flag down "was detrimental to our brand," said Peeples. "I feel like the flag symbolizes our bar. It wasn't a symbol of anything else."
Totally. Well, at least they got a good decade in with it—quite an accomplishment, after their original Confederate flag display prompted criticism and then a thoughtful response from the owner:
"We've heard nothing but positive feedback," Simmons said. "We're not trying to be racist."
G/O Media may get a commission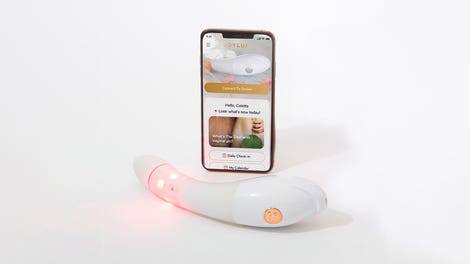 $50 Off
Joylux vFit Gold Device
The bar, in general, seems terrific:
Via Flagpole.com, the image was posted to social media originally by a print shop employee who allegedly noticed the drink name on a lamination order from General Beauregard's. (These drink cheat sheets sit behind and under the bar, getting splashed in the process of reminding bartenders-in-training exactly what goes into a Meow Mix or what have you.) Owner Daniel Simmons has denied knowledge of the drink:
We had absolutely no knowledge of, and would never condone, this image that is claimed to be our drink menu. However, to be absolutely clear, we do not provide our customers with a drink menu with the exception of limited specials offered on chalk boards displayed openly by the front door and behind the bar.
"We had absolutely no knowledge of the Niggerita, and would never condone the Niggerita. To be clear, if we did know about the Niggerita, we would furthermore not even be able to tell our customers about it, as we do not have a drink menu."
And yes, it could be a Natureita, or a Nippleita, or a [Femme] NiKKKita, and yes, this could be a fake, rather than an inside joke among bartenders and regulars that seemed perfectly innocuous until a liberal print-shop employee threw up the flag. Still, let me say something, purely hypothetically: If you're gonna show your ass, show all of it. Do what General Beauregard would've done. Keep that flag up no matter what. Call it a n*****ita. Don't even bleep it next time.
---
Contact the author at jia@jezebel.com.