Why does any famous person choose to do a reality television show? Usually, for the same reasons a non-famous person does: to promote a product or company they're launching, for the straight paycheck, and the hope that more fame will follow (which will lead to more money). In that way, it's interesting to consider a television show like Just Jillian, which just finished up a run of eight episodes on E! (it has not yet been officially announced whether its been picked up for a Season 2), a show about how busy Jillian Michaels is, but which never acknowledged that the show itself was adding work to her already crazed life.
Just Jillian is, at its core, about work-life balance, and Jillian's continued efforts to expand her brand past being a fitness instructor into wellness in general. She works on her line of workout clothing, picks meals for her food line, attends photoshoots, and works with trainers she's trying to develop into household names of their own. But with all those things, Jillian struggles to be home enough to satisfy her partner Heidi and their two children. The entire serious premise is given levity with a dash of Jillian's heavily sarcastic sense of humor, and her repartee with her team.
We are told that Jillian hustles so hard so that hopefully, in the future, as her body ages (that part is implied), she can rest on her laurels a bit more, creating an empire where she is less of the brand, eventually managing other people more. But in the short term, we're told, this drive has created stress in her family, particularly on her relationship with Heidi, who wants to get married legally. Jillian pushes back on this; her own parents divorced, and she, like many children of divorced parents, struggles with the idea of doing so herself, however non-rational that response might be at times.
During the second to last episode, we learn that Heidi got upset watching Jillian on Wendy Williams this past October, discussing how she doesn't want to tie the knot. On camera, Heidi tears up watching the interview on her laptop at home. In the finale, after a fight and a tearful conversation with her mother about her commitment issues, Jillian proposes to Heidi. The couple managed to keep it a secret until now, though Perez Hilton actually leaked the news of their engagement a day ahead of the finale.
In the grand scheme of reality television content, there's a lot that's nice about Just Jillian: watching a stable, "non-traditional" family handle their business with humor feels like a welcome respite from, let's say, a network like TLC, full of programming which seems to emphasize the worst in familial relationships. But why would Jillian even do it? If her life is as busy as she says it is, shooting a reality show is hardly less work—this season's plot lines were too tidily handled for us to assume this was some sort of cinema verité, documentary-style program (also, it airs on E!). It must have been somewhat scripted, certainly planned out, and definitely required time taken from Jillian's busy schedule, despite how randomly she says the idea for it came about. One argument that those who have done reality shows before with family have made is that it's a good way to get to spend time with people they love (the Kardashians say this often). The converse of that is that its a good way to add drama to your relationships.
G/O Media may get a commission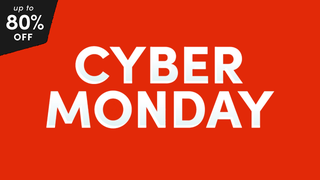 up to 80% off
Wayfair - Cyber Monday
Regardless, it's hard to watch Just Jillian and not feel a bit like Jillian's life would be less crazy if she had, simply, never done Just Jillian. But it hardly would have been less prosperous, which seems to be the goal in the longterm. As her business partner Giancarlo explains in the finale, Jillian's forthcoming Cosmopolitan spread is big for them, as it allows her to get "deeper into lifestyle magazines, and less about magazines that cover health and wellness."
"Although it is a fitness spread," Jillian counters, though she and "G" (as he is known) still consider it "kind of a big accomplishment," as it points to her crossover success.
"12 years, I've never been in Allure, I've never been in Cosmo, I've never been in InStyle, not one time," Jillian says. It is in this moment that the reasoning behind Just Jillian becomes crystal clear: Jillian's goal is to become more than the former star of The Biggest Loser, or the creator of highly popular home workout videos. She needs to shift from "health and wellness" to "lifestyle." She needs to promote the fact that she is giving moms advice now, as a mom. How to help speed that along? She found a way.

---
Contact the author at dries@jezebel.com.