Ellen Seidler, co-producer of And Then Came Lola, a film described as a "sexy, lesbian romp, loosely inspired by the art house classic Run, Lola, Run," claims that Facebook rejected this ad for the film.
Seidler tells SheWired.com that the picture above was rejected by Facebook on the following grounds:
"The image of this ad is either irrelevant or inappropriate. Per sections 3 and 8 of Facebook's Advertising Guidelines, the image on your ad should be relevant and appropriate to the item being advertised. Make sure your image is directly relevant to what you are advertising. Images that are overly explicit, provocative, or that reveal too much skin are not allowed. Images that may either degrade or idealize any health condition or body type are also not allowed. If you choose to submit this ad again, please use an appropriate image that adheres to all of Facebook's Advertising Guidelines."
Seidler refers to the shot in question as "the sandwich shot," and that there's no explicit content in the picture, only, as Boo Jarchow of SheWired notes, "a sexy but by no means gratuitous shot of three women holding each other." Seidler also claims that she submitted the ad to an over-18 audience only, and specifically targeted the ad to "women interested in other women." So why does Facebook think this shot is inappropriate? The filmmakers believe it's just a sign of Facebook's double standard when it comes to promoting "sexy" ads.
The filmmakers are striking back by pointing out Facebook's hypocritical views on what passes as "an appropriate" ad and what's just too scandalous to post: they've created a Facebook fan page for the film and have started collecting offensive ads that Facebook has approved, including this one for a straight dating site:

G/O Media may get a commission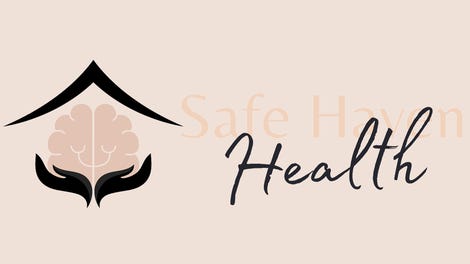 Addiction counseling
Safe Haven Health

"When boys and girls kiss (each other) it's ok, but when lesbians look at each other (wearing tank tops) it's not ok," the filmmakers write, captioning the photo.



Another post displays ads that were approved, versus the And Then Came Lola ad that was rejected.


The extremely strange part of this is that Facebook seems to pride itself on its ability to reach a certain set of customers via its targeted ad program. Siedler submitted the ad for a specific group: lesbians over 18, and still, Facebook deemed a simple embrace too inappropriate for its customers, who can always deem the ad "offensive" should they so choose, using Facebook's ad rating system. Not only does this reek of homophobia, it also displays a pretty pathetic sense of what a "targeted ad" is on Facebook's part. By "protecting" Siedler's intended audience, Facebook has simply placed themselves in a position that makes them look as if they find the lifestyle of said audience too scandalous to promote.
As of now, Facebook has not released a statement on the issue, but the filmmakers continue to draw attention to the site's hypocrisy by keeping a running tally of which ads Facebook deems fit for consumption (including shots of half-naked women, bloodied women, and straight couples embracing), a process that shows that some ads, in Facebook's eyes, are indeed more equal than others.
And Then Came Lola [Facebook]
And Then Came Lola [Official Film Site]
Facebook Rejects Ad For Lesbian Film "And Then Came Lola" [SheWired]