Poor Kylie Jenner can't catch a break: On the same day she finds out that she didn't invent wigs, the website for her cosmetic company goes and starts leaking her customers' private information. Uh-oh!

TMZ reports:
Here's the problem. When someone tried to log into the site, it would send them to an existing customer's account, revealing names, email addresses, personal addresses, order history, etc. Every time a customer refreshed the site, it would send them to another customer's account.

Customers of Kylie Cosmetics were understandably upset, and complained to her people. We're told they had no idea it was happening, and just made a quick, temporary fix.

A lot of people could have had their info compromised, because Monday was restock day for Kylie's Lip Kit, which flies off the online shelves.
I have to tell you all something in confidence: I still kind of want one.
---
G/O Media may get a commission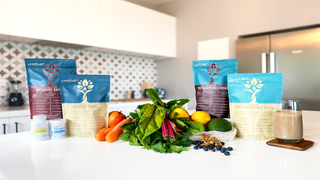 Do you remember that episode of Parental Control where the set-up couple got inner lip tattoos based off a joke in Dude, Where's My Car? Anyway, just thinking about that.
---
Much like it's HARD to keep reading about Hailey Baldwin.
---
"George Clooney does NOT want plastic surgery on his supposed turkey neck." [Gossip Cop]
The kid who played Seamus Finnigan in the Harry Potter series lost in court. [ONTD]
The kid who played Anakin Skywalker in Star Wars has been moved from jail to a psychiatric facility. [US Weekly]
Bryan Adams, like Bruce Springsteen recently did in North Carolina, has canceled Mississippi show to protest anti LGBTQ legislation. [Dlisted]
Khloé Kardashian wrote a thing I didn't read about losing her virginity. [E! News]
Congrats, you two! [E! News]
---
Image via Getty.