For many people who were still doubting that Billy Cosby is a serial rapist, his 2005 testimony released Monday that confirmed that he has drugged women to have sex with them made it difficult to still believe in this particular Santa Claus. For others, like Whoopi Goldberg, the doubt is still there.
In a panel of made up of Goldberg, Raven-Symoné, Nicolle Wallace, and guest hosts Michelle Collins and Candace Cameron Bure, only Collins came down hard on Cosby, saying that since she's always thought he was guilty, nothing's changed. Raven, who became famous on The Cosby Show, sort of admitted that now she's willing to say that he's done something wrong.
You know I don't really like to talk about it that much because he's the reason I'm on this panel, he gave me my first job, but at the same time, you need the proof, and then I'll be able to give my judgment here or there. [Wallace: And we know that he gave quaaludes to women to have sex.] And now there's real facts.
Bure, who didn't know what a quaalude was, offered this: "If you're giving drugs to anyone to have sex, you're impairing their judgment, they don't even have the ability to make a coherent decision if they want to have sex with him, so that points, to me, it just says guilty guilty guilty!"
But Whoopi Goldberg, who is still mad about that one time people besmirched her name at a party or something, has not changed her mind, nope, not at all.
I'm sorry the '80s, they weren't fun for everybody, clearly. I think it is again, we'll see what happens as more information comes out. I don't like snap judgments because I've had snap judgments made on me so I'm very very careful. Save your texts, save your nasty comments, I don't care. And I say this because this is my opinion and in America, still, I know it's a shock, we're actually innocent until proven guilty. He has not been proven.
G/O Media may get a commission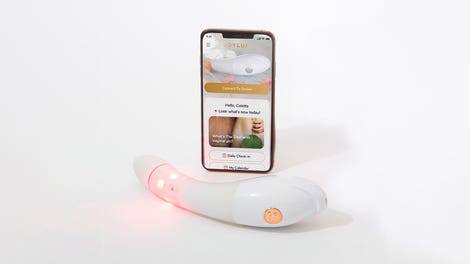 $50 Off
Joylux vFit Gold Device
When Collins pushed back, asking her what the motivation was for the 40-plus women who have come out against Cosby, Whoopi had a great comeback:
What was the motivation for an entire party to decide that I was a rotten person? I don't know.
At this point it seems like some people could walk into a room, watch Cosby drug a woman and then try to have sex with her and still say, "Hmm, maybe I need my prescription checked."

---
Contact the author at dries@jezebel.com.