Far more fun than gawking at the gowns for bridal fashion week is imagining what kind of person would wear them. Shows like Bridezillas and Say Yes to the Dress have magnified our curiosity in bridal archetypes, and the very specific, very crucial ways a bridal gown reflects its wearer. If your personal style is the iconography of your very essence, then triply so for the dress you decide to wear as a symbol of your new wifely status, yes?
With Bridal Fashion Week 2015 coming to a close, we took a closer look in order to answer the eternal question: "Who would wear that dress?!"
Carolina Herrera
For the traditional Southern gal who likes to shake things up!

She interned at a fashion house in NYC during college, where she battled it out in the wilds of the West Village and met several gay people. She was the best-dressed girl in her sorority, and when it comes to fashion, she likes to stretch out of her comfort zone. "Ooh, what about straps?" she might say to one of the 19 friends she brought to her dress fitting. "Wouldn't that be wild?"
G/O Media may get a commission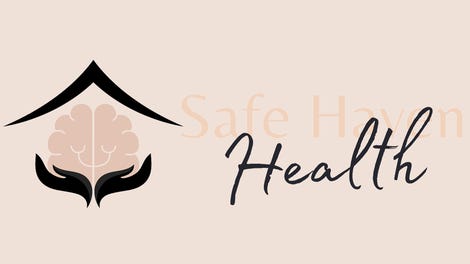 Addiction counseling
Safe Haven Health
WEDDING STATS
Location: Family home in Virginia
Cake: Cupcakes
Ring: Marquise cut in a halo setting, obviously
Groom: Bloated; wears a monogrammed frat tie
First dance: "Bless The Broken Road" by Rascal Flatts
Bridal party gift bags: SoulCycle passes, Warby Parker sunglasses
---
Claire Pettibone
For the bride who loves LARPing, and American exceptionalism

The bride and groom have always loved dressing up, ever since they met on their college quidditch team. And since the bride's favorite movie is the Back to the Future III, she figured, why not channel a frontier wench on her special day? American history is the coolest!
WEDDING STATS
Location: Destination wedding at a saloon in New Mexico
Cake: In the shape of two conjoined horseshoes
Ring: 24-karat belt buckle ring
Groom: Works for the NSA, a freak in the bedroom
First dance: "Wild Wild West" by Will Smith
Bridal party gift bags: Gun range certificate, needlepoint kit
---
Houghton
For the bride who is a Replicant (or wants to be)

Weddings are whatever but this bride will never say no to planning an excellent party at which she may look fucking chill. The key is to emit the right amount of vibes and then just rock with it, you know? The party theme is Do Androids Dream of Electric Sheep, and she spent a lot of time finding the precise silver wall coverings to match her eyeliner. It's very The Factory meets Steve Jobs.
Location: Hudson Valley, or Red Hook, or Silverlake, or Sutro Baths
Cake: Gluten-free doughssants
Ring: Simple vintage bands handcrafted of soft metals
Groom: A bisexual music executive, and/or a woman
First dance: "Amanaemonesia" by Chairlift
Bridal party gift bags: Diptyque candles, tiny satchels of MDMA
---
Jenny Packham
For the flower-obsessed bride interested in showing off her tits

This bride has been dreaming of her wedding bouquet since she was a little girl. She also has a great body, and her fiancé (his name is Josh, or Cris) prefers doling out cleavage compliments to any other form of thoughtful action. She has internalized this. Her job as a "contributing editor" for a fashion magazine sold in the grocery line suits her. The pre-wedding spa treatment regimen included red clay imported from Korea, with a special focus upon her decolletage.
Location: Connecticut; a barn constructed specifically for weddings
Cake: A giant ombre cronut
Ring: Tiffany setting
Groom: Checks his cell phone during the reception
First dance: "Enchanted" by Taylor Swift
Bridal party gift bags: They forgot
---
Naeem Khan
For the fun one!
Her idols are Naomi Campbell and Cersei from Game of Thrones, a near-cyborg superfusion of brains, beauty, braun, and knowing who is about to be giving him the business. She chose her dress instantly—she knows what she wants when she sees it—but the make-up situation was a little stickier. WHY must these artists INSIST on giving her Kardashian contouring and Delevingne brows? Needless. Instagram drivel. She is perfect. She will cut you. Everyone worships her.
Location: The Versace Mansion, Miami

Cake: Blood red velvet, fashioned in the shape of 14 medium-sized cascading roses
Ring: Bvlgari, or a way bigger version of this
Groom: An actual prince
First dance: "Bitch Betta Have My Money" by Rihanna
Bridal party gift bags: La Mer Créme de la Mer and lucite Alexis Bittar bangles nestled inside personalized Balenciaga totes
---
Oscar de la Renta
For Allison Williams

She will juice for three weeks leading up to the wedding and needs all of her guests to have the best night of their entire lives. Her future mother-in-law is scary as hell, as is Anna Wintour, so she will wear a poofy-ass princess dress if they insist. She's been having stress dreams about walking down the aisle since before she even met her fiancé, and if it rains on her wedding day, she has tentative plans to throw herself out the window.
Location: Lake Como
Cake: Three-tiered, white, beautiful, inedible
Ring: This, I guess
Groom: She is NOT changing her name to Allison Van Veen
First dance: "At Last," by Etta James
Bridal party gift bags: Apple Watches, David Yurman bracelets
---
Pamella Roland
For your accountant, who isn't into any of that goddamn frivolous shit

This woman is on a tight freaking time frame because she is running shit in a very organized and technical way. Everything is on lockdown; leading up to the wedding, she will ensure the proper paperwork is filed, the proper bloodwork is submitted and the proper prenup is signed, with a thumbprint. The dress will be an afterthought, or it will be a pantsuit—reminiscent of '90s Sharon Stone, her favorite actor. The manicure is clear.
Location: City fucking Hall
Cake: Carvel
Ring: Nah. A small tattoo of a dot on the underside of the ring finger
Groom: No-nonsense, works for some kind of Firm
First dance: "Metamorphosis Five" by Philip Glass
Bridal party gift bags: Business cards, eyebrow razors
---
Reem Acra
For the bride who's been planning this since birth
She's got a Pinterest board filled with pictures of Queen Titania from A Midsummer Night's Dream, she's gonna look dewy if it kills her, and she's commissioning a trio of ice sculpture mermaids for the reception, which would look out of place almost anywhere but especially in the suburbs of Cleveland, where this is taking place. She is willing to spend approximately half of her (fairly modest) wedding budget on this gown. Several of her bridesmaids have cried over the cost, and unforgiving fit, of their bridesmaid dresses.
Location: Her parents' backyard
Cake: Baked by a neighbor, it didn't turn out quite as planned, tensions ran high
Ring: "We're going to upgrade on our five-year anniversary!"
Groom: Irrelevant
First dance: "Once Upon a December" from Anastasia
Bridal party gift bags: Mini bottles of Andre, a book of sonnets
Images via Getty.
---