Savannah Cunningham, 19, was one of the hundreds of women whose body was put on display without consent in a secret Facebook group and then consumed for perverse, degrading entertainment by members of the United States Marine Corps and other branches of the military. Now, according to The New York Times, she is fulfilling her longtime goal of joining the Marine Corps with the hope of changing its attitudes towards women.
"Someone needs to stand up and say this does not represent the values of the Marine Corps," she said. "If not me, then who? Yes, for a long time it was a boys' club, but there needs to be progress."
Cunnhingham's decision illustrates the bleak choices women face in male-dominated work settings: buck up and put up with sexual harassment, or find a new job.
But while she was horrified by the actions of the group, she said she never equated it with the Marine Corps. She now dates a Marine sergeant and said that most of the male Marines she knew were just as disgusted by the photo sharing as she was. That was what made her stick with her plan to enlist.

"We have to be positive examples of the change we want to see," she said. "Courage, integrity, honor: I want to live those values."
Good for Cunningham, though she likely has a rough road ahead of her. Among the branches of the military, the Marine Corps has been one of the sharpest critics of the Pentagon's decision to open combat roles to women. Aside from concerns about strength and stamina, Marine leadership has also been concerned about the effect women would have on their macho boys club—or what Lt. Gen. Gregory Newbold described as "sexual dynamics." In an op-ed in 2015, he asked rhetorically how "the most libido-laden age cohort in humans, in the basest of environs, will not degrade the nearly spiritual glue that enables the infantry to achieve the illogical and endure the unendurable."
Perhaps this attitude is the reason the Marine Corps's response to the scandal is so underwhelming. If not Cunningham, a 19-year-old recruit and victim of sexual harassment, then hmmm...maybe literally any other official in the Marine Corps could step up to lead change?
G/O Media may get a commission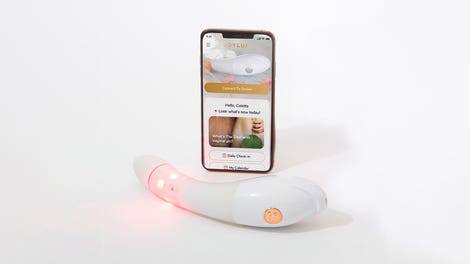 $50 Off
Joylux vFit Gold Device
But leadership hasn't been taking the threats against women—which have deterred some from service and dampened their career prospects—seriously. Congresswoman Rep. Jackie Speier raised the issue with the Marine Corps in 2013, after male members were found posting degrading comments about servicemembers on Facebook. During the Senate Armed Services Committee hearing on Tuesday, Sen. Kirsten Gillibrand reamed out Marine Corps Commandant Robert Neller for ignoring this issue for four years. "Who has been held accountable?" she said. "Have you actually investigated, and found guilty, anybody?"
"It is a serious problem when we have members of our military denigrating female marines who will give their life to this country in the way they have with no response from leadership," she continued. "I can tell you, your answers today are unsatisfactory. They do not go far enough."
According to the Times, Marine veteran and journalist Thomas Brennan gave the names of 55 Marines involved in posting photos of the women to investigators over one month ago, "but that there was no sign that any of them had been removed from duty." Sgt. Maj. Ronald L. Green, who condemned the Facebook group in a testimony to Congress, has been reportedly been receiving threats from the group's members. "There seems to be no regret," said veteran James LaPorta. "They were using racial slurs and talking about getting pictures of his wife." The persistence of the Facebook group and Google Drive links (which have cropped up again and again after being taken down), in addition to the staggering public silence from leaders on this issue, shows that the Marine Corps don't just have a few bad apples. They have a serious, systemic sexual harassment problem.
Justine Elena, a former Marine captain and current Daily Show staffer, has started a GoFundMe in honor of the survivors of online sexual harassment. The funds will go towards mental health services for military members and veterans.
"Almost every woman I know in the Marines has faced this kind of harassment, and you try to show you are tough enough to ignore it," she told the Times. "But at some point, by ignoring it, you just condone it."