The royal wedding of Prince Harry and Meghan Markle resembles nothing so much as a franchise reboot, or perhaps the 12th season of a reality TV show you haven't watched for years but they've got new twists and you want to get back in. First, though, you need a refresher on cast members new and old.

The royal family is so full of randoms that—though I follow the royal family like some people follow the Real Housewives—I frequently find myself staring at an open copy of Hello!, muttering "who the fuck?" to myself. There are the starring players, of course, and then the second-tier royals. But Queen Elizabeth also has so many cousins and so many palaces in which to stash them, and they all have children who get some society-mag cache purely for being royalty. Then there are the characters that Markle brings into the story, too.
This list is not exhaustive, because that would be exhausting. I have emphasized relatives that seem most likely to pop up prominently in media coverage or really confuse anybody following. This is a handy guide to the characters you need to know in this ongoing media story, as well as some storylines to watch.
---
Queen Elizabeth II: You've seen The Crown, right? You've got the gist.
Prince Philip, Duke of Edinburgh: Again: You've seen The Crown, right? Fast forward several decades and the important thing to know about is Prince Philip's very long history of saying shit that's rude at best, downright offensive at worst. Frankly my money was on grandpa here for first one to make a racist gaffe in this process, though that distinction ultimately went to Princess Michael of Kent. (Oh, don't worry, we're gonna get to her.)
G/O Media may get a commission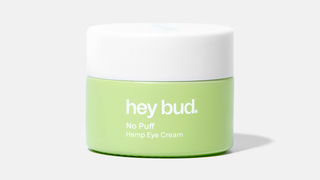 15% off
Hey Bud - No Puff Hemp Eye Cream
Prince Charles: First of all, Prince Charles is definitely going to be king, unless some bold piece of modern architecture finally makes him so mad he drops dead while the Queen is still alive. Okay? The monarchy is a family business, but not the kind where you get to decide that John just has a better feel for the art of furniture-making than his older brother.
You've got to wonder how Charles is handling the global media sensation that is this latest royal wedding, featuring a soon-to-be glam showbiz daughter-in-law, considering how badly he handled Diana's incredible popularity shoving him from the spotlight—and he probably doesn't like being overshadowed by Will and Kate, either. You can't help but wonder if he is angrily ranting to Camilla at some country house right now. Perhaps furiously rearranging the topiaries.
Camilla, Duchess of Cornwall: Will she be Queen of England? Hell if I know. But if she wants to preserve her shot at the title, she's likely best served by showing up to this affair wearing a hat that looks like a potato chip and waving cheerfully without saying a single word.
Will and Kate: The advent of Meghan Markle has suddenly rendered these two a pair of borderline frumps as far as the media storyline goes. Compare the coverage of Meghan in her ultra-chic tuxedo look to that of Kate in her lambasted Erdem gown. But throughout the 20th century—at least since Edward and Wallis ducked out—the heirs (after a brief, labored moment of cool) have always settled into staidness while the spares become more glam figures. That's just the nature of what the succession allows.
The question is how everybody involves handles it. Prince Charles is said to want a leaner royal family that's just him, Camilla, his kids, and their kids. Right now, the young royals are being dubbed "the Fab Four," which is faintly ridiculous, but it's a configuration that could really play to everyone's strengths, allowing Will and Kate to seem dutiful and charmingly basic while Harry and Meghan appear as the philanthropic jet-setters, their personas refracting off each other's for maximum shine. But for it to work, Will and Kate will have to be comfortable with being the boring ones.
George and Charlotte: Look for big starring turns from these two, who are still tiny enough to be cute no matter what they do.
Baby Windsor 3: Doesn't care about anything except where that next meal is coming from, presumably.
Beatrice and Eugenie: That's right—the two from the first royal wedding with the hats. Of course they are actually the children of Prince Andrew, Duke of York, and his 1990s tabloid star ex-wife Sarah Ferguson—the original Fergie. Eugenie, who works at a gallery in London, is currently engaged to a wine merchant named Jack Brooksbank and planning a royal wedding that has been sucked into the global press push around Harry and Meghan's. As of March 2017, according to the Times of London, Beatrice was working at a "technology company for the well‑connected."
Prince Andrew: Back in 2016, British press reported that the Duke of York had petitioned the Queen to make his daughters full-time working royals, with both the responsibilities and the considerable privileges that entails. The Sun quoted a royal source: "Andrew has always wanted his daughters to be full-time royals. He sees it as a slight on him and them if they are not. But Charles calls the shots and he wants the royal family giving value for money."
Sarah Ferguson: Will Fergie, a woman with the dubious distinction of having been both a member of the royal family and a Weight Watchers spokesperson, be able to get within 50 miles of the royal wedding? Not if Prince Philip—who reportedly cannot stand his former daughter-in-law and once did a dramatic double take at Royal Ascot upon catching sight of her face—has anything to say about it. (Despite his disapproval Fergie and Andrew apparently remain very close, sharing a Swiss ski lodge, for instance—you know, normal ex stuff). In the meantime, in preparation for her daughter's own wedding, she has gone full meme mom, posting pictures of Eugenie and Jack with syrupy captions on social media. 
Anne, Princess Royal: My two favorite facts about Prince Charles's sister are, one, that she quietly does a lot of charity work, and, two, that when a man ordered her out of her car during a 1974 kidnapping attempt, she replied, "Not bloody likely!" She is also the prototypical horse-obsessed upper-crust Englishwoman and in fact went to the 1974 Olympics on Britain's equestrian team. She has two children, Peter Phillips and Zara Tindall, neither of whom have titles because their father, Anne's first husband, turned down an earldom. Which hints that Charlotte's kids won't have titles, either. Current husband: Timothy Laurence.

Peter and Autumn Phillips: These two (children: Savannah and Isla) are relatively private, members of the family rather than officially "working" royals who take the Sovereign Grant money and do the public engagements. But they caused some controversy when they sold Hello! magazine exclusive rights to cover their 2008 wedding (also in St. George's Chapel at Windsor Castle) for £500,000, meaning the Queen was prominently featured. "The British public would expect the Queen to rise above being pictured in the pages of Hello! She is the Queen, not a footballer's wife," said a Labour MP at the time, the Telegraph reported. She consequently banned the practice for "senior" members of the royal family, i.e., events she actually plans to attend.
Mike and Zara Tindall: The fun thing about Princess Anne's daughter is that she's married to a retired rugby star with a nose that's wickedly crooked from being smashed repeatedly. He's done reality TV, including Bear Grylls: Mission Survive, during which he and other contestants drank pee and also had to be briefly hospitalized for a head wound requiring stitches. The couple spends a fair bit of time in Hello! and other corners of the British press, though their fame doesn't translate on this side of the pond. Honestly, if you forced me to go on a beach trip with anybody from the royal family, it would definitely be these two, who seem fun. Zara is, however, very pregnant, so who knows if they'll even show.
The Earl and Countess of Wessex: As far as Americans are concerned, Queen Elizabeth's youngest, Prince Edward, and his wife Sophie are royal randos par excellence. Sophie in particular does a lot of dutiful philanthropic work and is apparently a close, trusted confidant of the Queen. But once upon a time, during his stint working in media, Prince Edward was behind one of the most embarrassing moments in the monarchy's tortured relationship with the press: It's a Royal Knockout!, a TV fundraiser that enlisted Prince Andrew, Fergie, and Princess Anne in—horrors!—stupid physical comedy. It was an unmitigated disaster and a great illustration of how carefully the royals have to tread the line between accessibility and remoteness.

Prince and Princess Michael of Kent: And so we come to racist broach lady (she later apologized) and her husband! Apologies to Samantha Grant (we'll get to her, too), this is the original "Princess Pushy" of the British tabloids, with a long history of saying totally wild shit. Originally Baroness Marie Christine von Reibnitz, according to a People explainer of her many controversies, she goes by "Princess Michael of Kent" because she is not a royal in her own right, just by way of her husband, who is another of Queen Elizabeth's first cousins. (He had to give up his place in the line of succession to marry his wife, by the way, because she's a divorced Catholic.) In 2004, she allegedly told African American diners at a New York restaurant to "go back to the colonies," and defended herself by talking about how much she loves Africa and its people: "I even pretended years ago to be an African, a half-caste African, but because of my light eyes I did not get away with it, but I dyed my hair black."
Also, in 1985, it was revealed (New York Times coverage here) that her father had been a member of the SS—though he and his family separated after the war and she grew up with her mother, and claimed that she hadn't known. And of course, she has some company on the Nazi relatives front, as Prince Philip's family was also lousy with them. 
The Prince and Princess have two children—Lord Frederick Windsor and Lady Gabriella Windsor.
Lady Amelia Windsor: Tatler dubbed her "The Most Beautiful Member of the Royal Family" in 2016; earlier this year, W identified her as"Britain's hottest young royal." Here is her Instagram. She is a model and 36th in the line of succession—that is, until the arrival of the latest Windsor bumps her down another spot. It took me several minutes of Googling to locate her precise location on the Windsor family tree, and I am proud to report that she is, according to Harper's Bazaar, "the granddaughter of the Queen's cousin, Prince Edward, Duke of Kent and daughter to George Philip Nicholas Windsor, Earl of St Andrews and Sylvana Palma Windsor, Countess of St Andrews." Sorry, but I'm skipping some of those people.
The Duke and Duchess of Kent: Okay, fine, we'll do these two. The other Prince Edward is 82, first cousin to Queen Elizabeth and also somehow a cousin to Prince Philip, because European royalty is just a pot of spaghetti somebody dumped out on a table. Edward is in fact the son of Elizabeth's uncle, so if England operated according to Salic Law, which strictly skips over women, he would be king. Well, actually, he wouldn't, because Queen Victoria's uncle the Duke of Cumberland would have gotten the gig in the 19th century. Instead, at the time of Elizabeth's accession, the line of succession went to the first male heir's children, even if they were all girls. So as fate would have it, as per Wikipedia, "He is perhaps best known as president of the All England Lawn Tennis and Croquet Club, presenting the trophies to the Wimbledon champion and runner-up." His wife Katherine, also per Wikipedia, "has performed as a member of several choirs."

They are also not to be confused with the aforementioned Prince and Princess Michael of Kent. Prince Edward, the Duke of Kent, is Prince Michael of Kent's older brother. Somebody, please, help me.
Thomas Markle, Sr.: Let's take a brief stroll through the bride's side of the aisle. Meghan's dad is an Emmy-winning lighting director who worked on General Hospital and Married... with Children and now lives in Mexico, where he seems to keep a low, even somewhat reclusive profile. He will be attending the wedding, according to the Sun. Recently, he was spotted at a Starbucks browsing a coffee table book about Britain, a great illustration of why dating Harry must have been a total nightmare for Meghan. Imagine the world's tabloids digging into all the rawest spots in your relationship with your dad then running him to ground while he's trying to grab coffee.
Doria Ragland: Meghan's mother is a social worker and yoga teacher; the two appear to be quite close, and when Meghan made her first real public appearance with Harry, at the Invictus Games in Toronto, Ragland joined them for the closing ceremony.
Samantha Grant: No sooner were Harry and Meghan publicly an item than her elder half sister came roaring out of the woodwork, ready to talk to seemingly any media outlet that would listen, from In Touch to TLC's When Harry Met Meghan: A Royal Engagement. She complained to Australia's A Current Affair that Meghan wasn't doing more to help their dad Thomas; she announced that she would be publishing a book, The Diary of Princess Pushy's Sister, though she now says it's not actually a "slamming tell-all."
Additional relatives include her half brother, Thomas Markle Jr., who has publicly taken exception to the notion that the royals are the family Meghan "never had" and has an arrest record, as well as his son, Tim, and his ex-wife, Tracy, who appeared in March on Good Morning Britain to say that they haven't received and invite and haven't talked to her in years but will be proudly supporting her.

Tim, Tracy, and of course Samantha will all be descending on London for stints as TV wedding correspondents, according to US Weekly.
All the celebrity friends: Amid all these mystifying Windsor relations, let's not forget that Meghan Markle is friends with Serena Williams and Priankya Chopra and Prince Harry is close with Barack Obama.
Duke and Duchess of Gloucester: Back to the royals. Richard and Brigette here are Queen Elizabeth's first cousin and his wife, respectively; his father was her uncle. Who knew there were all these male cousins knocking around? Do you think they sit around stewing about the arcane particulars primogeniture?
Lady Sarah Chatto: Queen Elizabeth's niece, daughter of Princess Margaret and Antony Armstrong-Jones, a.k.a. the Earl of Snowden. Another private, minor royal, but Hello! tells us that she is very close with her aunt and had a particularly charming turn in the documentary Elizabeth at 90: A Family Tribute. Her brother is David Armstrong-Jones, the current Earl of Snowdon, who goes by the name David Linley professionally because until his father died and he acceded to the title he was Viscount Linley.
Princess Alexandra of Kent: Yet another of Queen Elizabeth's cousins—in fact, one of the monarch's two surviving bridesmaids—Prince Michael's sister is an interesting case study in one royal's journey further and further down the line of succession throughout her lifetime. A little preview for Harry and Meghan's kids. While she's not exactly a global media figure these days, in advance of her 1963 wedding, the New York Times reported that, "Britain was warming up today to the excitement of a royal wedding —the biggest since that of Princess Margaret nearly three years ago." America's royal wedding fascination isn't new!
Correction: This post originally, for some reason, decided that Princess Anne was older than Prince Charles. Also, David Armstrong-Jones generally goes by the name David Linley. We regret the errors, attribute them to the fact that royalty is too fucking complicated for our American brains, and hope Charles was not too badly shaken by the temporary demotion.