Angela "Cheeky Blakk" Woods released "Twerk Something" in 1994. It was the first song with the word "twerk" in the title and the second song to ever mention twerking at all (New Orleans' DJ Jubilee's "Do the Jubilee All" was the first in 1992). "You think about twerking, it came from Cheeky," said bounce choreographer Marissa "MoeJoe" Joseph. "No one really gives her credit. She made a song produced by Mannie Fresh, [1995's] 'Bitch Get Off Me,' that y'all use in everything. But nobody gives her credit."

Last week, New Orleans bounce and hip-hop musicians, choreographers and an expert in New Orleans black studies discussed twerking and bounce music—the homegrown, oft-borrowed style of party-centric hip-hop invented in the '80s—at "The Audacity of Twerk," part of Ace Hotel New Orleans's locals-only talk series Inside Voices. Giving credit, taking ownership and learning how to conduct business assertively were the focus of the panel—consisting entirely of black female native New Orleanians—and what it believes are key to the culture's survival and to the achievement of women as a whole.
"Just like Cheeky doesn't get credit, New Orleans black women have never profited from the things we do—the dancing, the cooking, the making babies," Terri Coleman, an expert on New Orleans black culture (and occasional Jezebel contributor) explained. Throughout the past few decades, non-New Orleanians have heard bounce music and seen twerking and, instead of hiring the originators, will usually "hire people from L.A. to do it sorta like us and then alter it to fit," Coleman said. For instance Beyoncé's "Formation" video, to cite a recent example, was mostly filmed outside of New Orleans, despite using imagery and samples from New Orleans culture.

But choreographer Aussettua Amor Amenkum Jackson acknowledged the inherent difficulty in copyrighting culture. "It's hard to copyright culture because you are living it," Jackson said. "You are the dance." Jackson, the eldest on the panel, strongly believes there's an ancestral connection between twerking and Africa. "Every part of Africa has a dance that's provocative and sexual, and we are the most African city," she said. "The Europeans who enslaved us knew once they stripped us of language, culture and family, we were naked. But the stupid French left us with our drum in Congo Square, not knowing we'd use it to call ancestors."
G/O Media may get a commission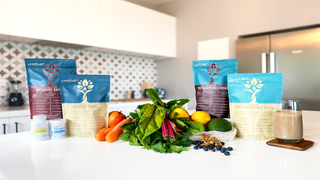 The drum, the bamboula beat slapped out on it, the call-and-response—these were all happening in New Orleans's Congo Square, where slaves would not only gather but would discuss revolution. It all happened in the street, and still is today. Bootlegging music is one tricky part of this, but all the artists on the panel agree that without the streets and the bootleg men, their music wouldn't get out as quickly to those who are legally downloading the songs, buying the real CDs or purchasing the artist-sanctioned merchandise.
But when your culture exists on the street, outsiders often awkwardly traipse between consuming and corrupting it. "I think it's really important that people know their place. These new-news don't know their place. They come in and try to fall right in," Coleman said. "We need to know our fucking place because there's this bullshit idea that if it's from blacks and women there's no authority in it. The authority is in the narratives and the culture. It. Is. Our. Shit."
Some disputes—whether twerking originated in Africa, the Caribbean or New Orleans; the question of whether the bootleg men are invaluable or injurious; the debate between calling it twerking or pussy popping—will never end. "Bounce comes from us," Cheeky Blakk said. "Twerking, pussy popping, that was in my era."
One unanimous thought was that artists—young black female artists especially—need to learn how to conduct business confidently and correctly. Cheeky Blakk and fellow classic bounce musician Trishell "Ms. Tee" Williams recalled being taken advantage of by the adult men in control of their record companies when they first signed as teens. "I was 14 when I signed and 16 when my first album came out. I learned through a friend at Groove City [record label] that Cash Money made a lot of money off me and that I wasn't getting treated fairly," Ms. Tee said. "I was in the same predicament Lil Wayne is in now. They didn't teach me about the business and because I had a baby at 15, they treated me like an adult." Ms. Tee said she feels that record labels aren't inherently bad, but that because they are businesses which will put their money first, it's up to artists to learn how to manage their books.

One way to take control of your business is to learn all aspects of it, the way 3D Na'Tee has. A 29-year-old hip-hop artist who was featured in this year's BET Hip Hop Awards cypher, Na'Tee started out by doing everything herself. "Rick Ross wanted me to open for his show and he asked to see footage, but the guy who'd recorded it wanted to charge me an arm and an ass for it," she said. "So I took myself to Best Buy and I bought a camera, Photoshop and Premiere and taught myself how to use them so I could shoot my own." The first video she directed and edited was her 2012 "Lil Kim." 3D Na'Tee also made her own iTunes and Google Play app, is co-owner of Lasserre Liqueur au Cognac and her latest album, The Regime, peaked at no. 15 on iTunes' hip-hop/rap album charts the day after it dropped in August 2016. She was the only woman on that chart at the time.
---
Megan Braden-Perry is a native New Orleanian and mother of a two-year-old boy. She's highly motivated by food and drink and, according to her friend Jenny, "will talk to the devil for a sandwich." Aside from eating and drinking, she enjoys attending cultural and political events, often with her son, as to "train up a child" in hopes he'll attend an HBCU. She's been published in Essence, NY Daily News, NOLA.com | The Times-Picayune and Gambit; has written a children's book, Allen the Alligator Counts Through New Orleans; and is the author and photographer of a book about snowballs called Snowball Stories (UL Press, spring 2017). Follow her on Instagram. (Photo credit: Malik Bartholomew, Phrozen Photography)