Let's revisit some of the many ways love has been described by wordsmiths over the years: Love is a many splendored thing. To love another person is to see the face of God. Love is patient. Love is kind. Love is blindness. Love is an open door. Love is all around. Love is a smoke and is made with the fume of sighs. Love is a growing up. Love means never having to say you're sorry.

Though I truly respect the efforts of those brilliant authors and screenwriters and songwriters and poets, I'm sad to say they missed the mark. Love is, in its purest and most life-affirming form, receiving side-by-side stars on the Hollywood Walk of Fame.
After 33 years together, Russell and Hawn have shown the world that you don't need a marriage certificate to prove your love for your partner. You just need mutual respect, trust, and admiration. Oh, also you need big summer movies coming out within a month of each other and $80,000 ($40,000 per star).
Said Russell during the ceremony:
"Goldie to you, I owe my wonderful life. Simply put Goldie, I cherish you. All of the stars in the sky or the boulevard don't hold a candle to that. There's no one else I'd rather be next to than Goldie Hawn."
G/O Media may get a commission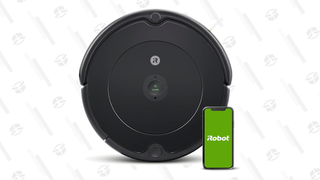 35% Off Black Friday Deal
iRobot Roomba 694 Robot Vacuum
To be fair, I feel exactly the same way about Goldie Hawn, but I'm not the one with the star next to hers.