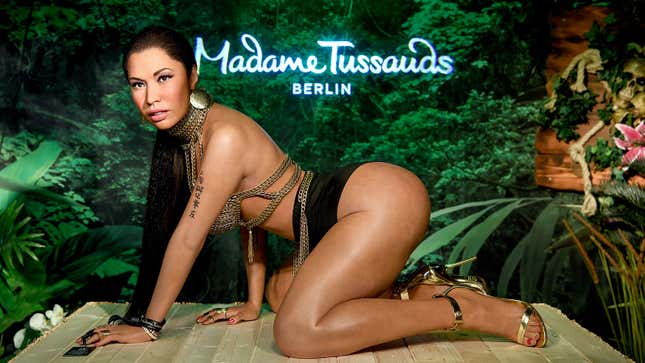 The caption of this Getty image reads: "07 January 2020, Berlin: Wax figure of the singer Nicki Minaj is inaugurated at Madame Tussauds Berlin." Disagree. That is not Nicki Minaj. Another Tussauds fail. Classic.
Taylor Lautner Doesn't Even Remember Saying 'Bella! Where the Hell Have You Been Loca?'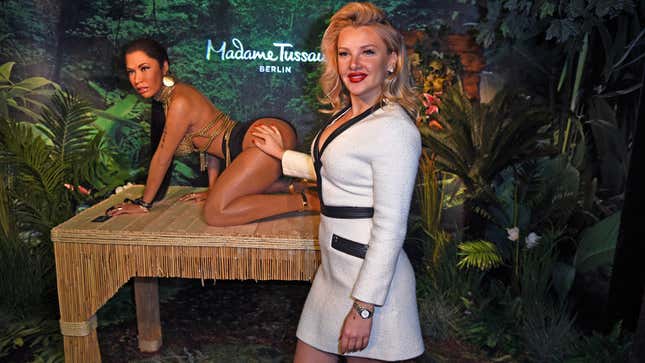 Here is German actor Evelyn Burdecki, previously known (according to Google) for: Ninja Warrior Germany (2016), Genial daneben - Das Quiz (2018) and Ich bin ein Star - Holt mich hier raus! (2004). And going forward she'll be known as the German actor who touched the wax ass of not-Nicki Minaj.
Maybe you will find it interesting that a waxen Nicki was unveiled in Las Vegas in 2015 and it seems that was a slightly more accurate representation of the star. Maybe it's just the angle. Here's another of the more recent rendering: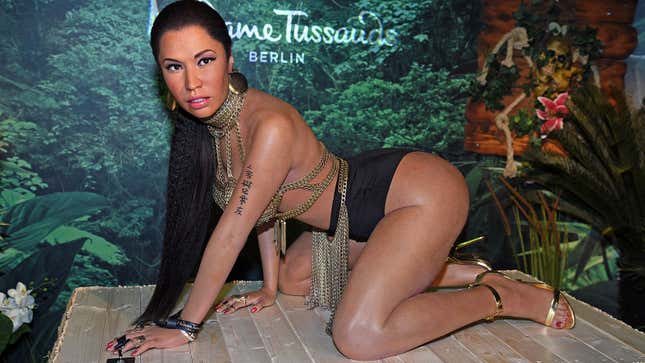 Nope, still not Nicki.