Though their subjects are more famous, celebrity Instagrams are, for better or worse, just like ours. But which celebrity, on any given day, is using the platform better than anyone else? Who Grammed It Best? will pit two recent, unrelated celebrity Instagrams against each other in an attempt to figure that out.
Today's battle captures two very different interpretations of the same moment: Sarah Jessica Parker hanging out with Andy Cohen's dog:
Sarah Jessica Parker v. Andy Cohen
---
Sarah Jessica Parker / @sarahjessicaparker
The Gram: A photo of Sarah Jessica Parker absorbing the life force of Andy Cohen's dog, Wacha.
The Pros: The Filter. SJP's dreamy, low-contrast filter (I believe it's Sierra?) is appropriate, given her blissful, zen-like pose with Wacha.
The Cons: Andy Overload. Sarah Jessica has Instagrammed three photos of/with Andy in less than a week. (One was even a paparazzi photo of him at the beach!) We get it, SJP—you two are pals.
G/O Media may get a commission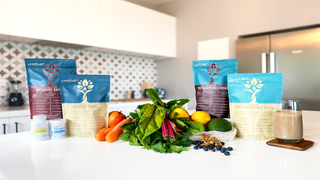 ---
Andy Cohen / @bravoandy
The Gram: A photo of a grinning Sarah Jessica Parker spending quality time with Wacha.
The Pros: The Composition. Good lighting, a genuine smile from SJP, and eye contact from Wach make this—to put it simply—a great photo of both subjects.
The Cons: The Overlap. Not a big fan of giving your pets their own Instagram accounts—even ones as adorable as Wacha. A minor gripe, but a gripe nonetheless.
---
Vote now!
---
Contact the author at bobby@jezebel.com.
Images via Instagram.