A former Michigan state employee specializing in reducing infant mortality rates told the Guardian that a Catholic hospital's ban on performing abortions led doctors there to force pregnant women to go through life-threatening miscarriages. She alleges that the doctors were observing a ban on inducing delivery, even when it was medically necessary.
The Guardian reports that they were given previously unpublished documents by Faith Groesbeck, a former health official in Muskegon County whose job was to try to reduce infant mortality rates. Groesbeck provided documentation that five women in 2009 and 2010 at Mercy Health Partners hospital suffered through painful and prolonged miscarriages, despite having symptoms "indicating that it would be safest for them to deliver immediately." None of the women were more than 24 weeks pregnant, the commonly agreed-upon timeframe for fetal viability.
Usually, when a pregnant person starts showing signs of serious complications, there are a few options, outlined in a recent Southern California Public Radio story: use drugs to induce labor so that the fetus is expelled, perform a dilation and evacuation, or simply monitor the patients for infection. Mercy chose to do the last one in every case, Groesbeck alleges, even when it created serious medical complications or incredibly unsafe home-miscarriage situations:
One of the women described in the complaint was given Tylenol for a potentially deadly infection and sent home – twice – where she miscarried by herself on the toilet. Another woman, the report says, spent three days in the hospital and eventually required additional surgery.
In one case, a miscarrying woman brought to the hospital in ambulance wasn't induced for 10 hours, despite her specialist begging Mercy's doctors to do so, the Guardian reports:
Doctors decided they would delay until the woman showed signs of sepsis – a life-threatening response to an advanced infection – or the fetal heart stopped on its own.

In the end, it was sepsis. When the woman delivered, at 1.41am, doctors had been watching her temperature climb for more than eight hours. Her infant lived for 65 minutes.
G/O Media may get a commission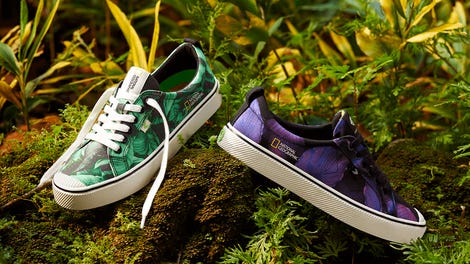 New New New
Cariuma + National Geographic
The allegations against Mercy aren't new: in 2013, a woman named Tamesha Means, with the help of the ACLU, sued US Conference of Catholic Bishops in federal court, saying they were enforcing a policy that caused her to suffer a painful and drawn-out miscarriage at 18 weeks at Mercy because the doctors refused to induce labor.
She was sent home twice, she alleged, before returning to the hospital a third time and miscarrying, delivering her dead fetus in a painful, breech (feet-first) position. The lawsuit was dismissed in July, however, with the judge ruling that it was requiring the courts to interfere in "religious doctrinal decisions." (The ACLU and Means are appealing.)
Meanwhile, the ACLU in California is suing Mercy Medical Center in Redding, in the northern part of the state, for refusing to perform a tubal ligation sterilization procedure on a woman who needed one. (Sterilization, too, is against Catholic doctrine). This summer, a Michigan woman named Jessica Mann was also denied a tubal ligation at a Catholic hospital.
The ACLU said in 2013 that Catholic hospitals were growing while secular healthcare options had declined, potentially placing more pregnant women in a position of being forced to go to a facility where religious doctrine overrides good medicine.
None of the fetuses delivered by the five women at Mercy survived.
---
Contact the author at anna.merlan@jezebel.com.

Public PGP key
PGP fingerprint: 67B5 5767 9D6F 652E 8EFD 76F5 3CF0 DAF2 79E5 1FB6
Tamesha Means. Photo via ACLU