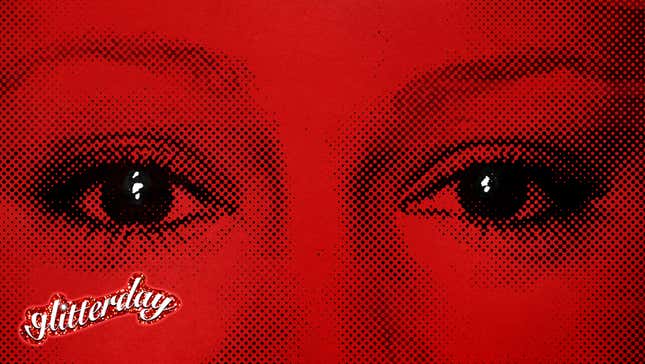 Today we remember the legacy and impact of Glitter, the legendary Mariah Carey film, originally released in September 2001 and the subject of both unfair derision and cult glorification for a decade and a half since.

Ana Gasteyer Satirizes the Girl Boss in 'American Auto'
There would be blood that night, but before that—maybe by minutes, maybe by several hours, depending on whose account you follow—Mariah Carey told anyone who would listen to be afraid for her.

"So basically all I really want to say is I don't know what's going on with life," is how she opened a voice message that was uploaded to her official website in the early morning hours July 25, 2001. She almost laughed when she got to the word "life."
For two and a half minutes, Carey repeatedly stated her desire to take time off and attempted to explain why. She rambled; addressed Nancy Berry, one of the bosses at her new record label Virgin (for which she'd signed a multi-album deal estimated at the time to be worth $80 million) whom she said she couldn't reach; and described herself as "a little bit too paranoid about life." She punctuated everything with a sentence that contained a sentiment so self-evident, it was alarming that the superstar needed to say it out loud: "Life is for living, so that's how deep this is." Who was she reminding?
Mariah Carey voicemail 7-25-01.mov
Image of Carey on July 20, 2001 via Getty.
That message, and a similarly flustered follow-up (portions of which can be heard here), were soon deleted from Carey's website. And then, a little more than a full day later, on July 26, news broke that Mariah had checked into a hospital.
G/O Media may get a commission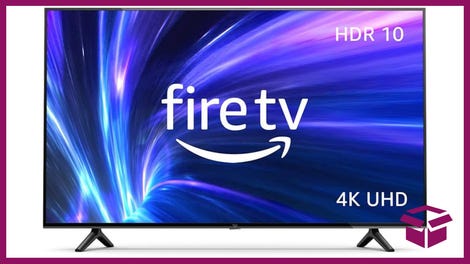 42% Off
Amazon Fire TV 50" 4K Smart TV
"Carey has been hospitalized for extreme exhaustion after completing two movies, Glitter and Wise Girls, and simultaneously writing, recording and producing her album, the soundtrack Glitter," said her publicist Cindi Berger, who also announced that Carey's planned public appearances were also canceled.
Exhaustion seemed plausible. By 2001, Carey was 11 years into a career marked by overachieving. If Billboard charts were report cards, she was about as close to a straight-A student as a pop star could get. By the summer of 2001, she had notched 15 No. 1s on the Billboard Hot 100. She had released an album or EP each year of the '90s, with the exception of '96. She was credited as having co-written and co-produced every original song she recorded. She'd record songs over and over again for her singles—the 1999 single for her cover of Brenda K. Starr's "I Still Believe" featured four different sets of vocals for four distinct versions of the song. She'd later refer to the mansion she shared with her ex-husband/former label boss Tommy Mottola as "Sing Sing" to describe her feeling of imprisonment as well as the directive she frequently received to "sing... sing!"
The Glitter project was crafted to launch the next phase of Carey's relentless success. The 20th Century Fox movie—initially titled All That Glitters—was loosely based on her own ascent to fame. The premise was, roughly: in New York, a multi-racial girl from a poor background sings backup, hits the big time, cries a bit. Glitter was so saturated with Carey's voice, face, and vision that in the best-case scenario, it would have become her Purple Rain. In reality, its impact was more along the lines of Graffiti Bridge.
Up until Berger's announcement, Carey had been crafting her own narrative, uploading off-the-cuff messages onto her website to address the fans that she called "lambs." In essence, she was broadcasting her life on the internet years before Twitter or Instagram, or even blogging as we'd come to know it, were conceptual zygotes.
She'd also, that summer, been explaining in interviews that she was tired. She described herself as "eternally jetlagged" on German television and admitted, "I don't know if it's day or night anymore."
"I just want one day off when I can go swimming and eat ice cream and look at rainbows," she told Carson Daly during an appearance on TRL on July 19, 2001. In another interview that week, Carey said she had insomnia, and that she got about three hours of sleep a night.
A day after TRL came the messiest moment of the intense promo cycle for "Loverboy," Glitter's lead single. Carey babbled into a camera while standing in a parking lot at Roosevelt Field Mall on Long Island. Clutching a banged-up, pink Hello Kitty boom box, with her ponytail pulled tight enough so that it appeared to be keeping her head from exploding, she fumed, "I don't know what I am other than a person that needs one day, like, this is kinda like my day off..."
As she went on, addressing "haters" (in a comment widely interpreted to refer to Howard Stern, who frequently mocked Mariah on his radio show), her flack attempted to pull the mic out of Mariah's hands. "Let's go, let's go, stop," chanted Berger sternly as Mariah attempted to complete her thought about positivity.
By July 26, Mariah's microphone had been definitively wrestled away. Berger, in her initial comments to press about Carey's hospitalization, addressed the deleted audio messages by saying, "She was obviously very tired and not thinking clearly." In reference to that TRL appearance Carey had made days before, whose pseudo-striptease the press immediately jumped on as evidence of "erratic" or "bizarre" behavior, Berger said, "She just hasn't been herself for a little while, and it just caught up with her."
What "being herself" meant for Mariah Carey was different depending on who was doing the talking. In interviews during the first decade of her career, Carey could appear uncomfortable and closed-off. In 2001, Carey wasn't being that version of "herself"—in Glitter-era interviews, she often exhibited a sort of punch-drunk candor. She was wackier and way more fun than she'd ever let on was possible. Her team wasn't always amused. During an interview on the Australian talk show Rove that also took place during the summer of 2001, she was apparently admonished for repeatedly using the modifier "freakin'" by an off-screen presence.
"The problem is you're having the real me right now, but nobody wants me to really kinda go there 'cause at this moment, it's a bit much," Mariah lamented via satellite to host Rove McManus. "If we were at a pub in Australia, this would be fine, but I think all of the powers that be want me to form a line and focus and just discuss things like a normal person."
Then Berger's—thus Mariah's—story changed over a week after the pop star was hospitalized. The alteration was prompted by a report in the U.K. tabloid The Sun that claimed Mariah had attempted to kill herself the night of July 25 over her recent breakup with Mexican singer Luis Miguel. "Now I can reveal Mariah had cut herself after telling pals she wanted to end her life," reported The Sun's Dominic Mohan.
Berger denied that Carey attempted suicide, but did concede that Mariah had suffered cuts that night, with this curious description: "She did break some dishes and glasses, and she may have stepped on them." Carey's condition, in Berger's words, was no longer "extreme exhaustion," but "an emotional and physical breakdown." Berger added, "She is under psychiatric care."
Berger claimed Carey's emotional state was a "cumulative effect," and that Carey was "literally on no sleep." The press speculated that part of Carey's stress resulted from the under-performance of "Loverboy," which initially spent weeks languishing on the lower half of the chart on account of its tepid reception at radio. It would peak at No. 2 on the Billboard Hot 100 after a sales bump, but was the first lead single from a Carey album to miss the No. 1 spot. The public's unenthusiastic response to "Loverboy" portended its attitude toward the entire Glitter project. Carey had never flopped before.
Exactly what happened on July 25 is elusive. No single source has ever provided a full account. Elements of the story trickled into the press over the course of the month following Carey's hospitalization. According to London's The Sunday Mirror, Morgan Carey, Mariah's older brother, said that at the Tribeca Grand Hotel, where Mariah stayed as her newly purchased $13 million penthouse nearby was being renovated, Carey "basically lost it and started throwing plates. She just broke down and started causing a major ruckus. She somehow cut her arm with the broken crockery and kept saying weird things. She was distraught."
(Note: It's highly unlikely that Morgan Carey, who'd been raised on Long Island, used a term as British as "crockery.")
Again altering her story for specificity, Berger would confirm to the New York Post that during Carey's episode in her hotel suite (a "tantrum" according to the Post's headline), she hurt her foot, but "that was the only place she was hurt."
Morgan Carey claimed that his sister had screamed that night, "I want to go to where there are rainbows," and, "I want to be alone." He denied that Carey had attempted suicide.
In a report whose contents would never be confirmed by Carey or anyone close to her, The Sun claimed that Carey had called down to the reception of the Tribeca Grand Hotel at 6 am on July 25, asking for extra towels and sobbing, "There's blood everywhere." The Sun said that when her bodyguards finally made it into her room, they found her in a slip "with blood pouring down her left arm."
But if that report were correct, it would mean that Carey spent over 16 hours walking around with self-inflicted wounds. To the Daily News, Berger confirmed that at 10:19 pm on July 25, Mariah's mom Patricia Carey called 911 seeking "medical help" from Patricia's Westchester County home, where Carey had been driven after leaving the Tribeca Grand Hotel. There, Berger told the New York Post, Patricia became "very upset" and called 911 because she "needed help controlling Mariah." In 2002, Carey said on The Oprah Winfrey Show that she "collapsed" at her mother's house. "I literally passed out," she said. "Like, I literally, on the kitchen floor, passed out."
Almost a week later, the New York Post published "more chilling details" about Patricia Carey's "frantic" 911 call, and the narrative thread overlapped with accounts of what occurred in Mariah's Tribeca Grand suite. "You could hear her smashing glass on the tape. Her hands and feet were cut. She was apparently stomping on the glass," said the source, who claimed to have heard a tape containing the call.
As the story was being shaded in by the press, its discrepancies really started to pop. Earlier, the New York Post had reported that a blotter item in the state trooper barracks at Sommers, N.Y., showed police were ready to take Mariah into custody if she resisted efforts to hospitalize her. "Request medical assistance/MHL [Mental Health Law]," read the blotter, per the Post's report. Mariah and Patricia Carey were supposedly taken to the hospital by State Trooper Arthur Kakis without resistance. The Post claimed no ambulance had been called in, contradicting a report that ran in the Daily News a day earlier, which quoted a man who identified himself as Peter Nuzzo, Carey's ambulance driver.
"She didn't slit her wrists. There were no bandages," said the man. He told the Daily News that Carey's business manager Ron Nash had asked him to call the paper.
That Daily News story contains a litany of similar accounts. From Nash himself: "There were no slashed wrists, no cuts or bandages." Mariah's manager Louise McNally added her voice to the chorus: "There was not a mark on her hands or wrists then and there's not a mark on her hands or wrists now." Everyone got that?
(Note that Berger, a publicist employed by the firm PMK, Virgin Records, did not comment in this Daily News story. For clarity, I reached out to Berger, Kakis, and someone listed in the white pages as Westchester County resident Peter Nuzzo. None returned my messages.)
The Daily News reported that Carey arrived at Northern Westchester Hospital Center just after 2 a.m. on July 26. An anonymous source said that Mariah was "out of it" when she arrived, though there was no evidence that she was on drugs. The report also claimed that "on the ambulance ride to the psychiatric hospital, she felt well enough to talk with paramedics and tap messages out on her portable pager."
Soon after being admitted to Northern Westchester, Carey was transferred to Silver Hill Mental Hospital in New Caanan, Connecticut. On August 5, the Post reported that Patricia Carey had been spotted at "the bucolic and aristocratic" facility the day before.
On August 8, two weeks after Carey checked herself into Northern Westchester, she checked herself out of Silver Hill. "MC is feeling better," Berger told the Daily News. "She's resting under a doctor's care at an undisclosed location with her mother." The next day, Virgin announced in a press release that Carey's Glitter album was being pushed back three weeks, from August 19 to September 11. The movie's release had already been pushed back three weeks by 20th Century Fox, from August 31, to September 21, during Carey's hospitalization.
"She has been making great recovery progress, and continues to grow stronger every day. Virgin Music Worldwide continues to give its absolute commitment and support to Mariah on every level," said Nancy Berry, vice chairman, Virgin Music Group Worldwide, whom Mariah had addressed in the first voice message the night before she was hospitalized.
On August 25, Carey broke her silence in the form of a 38-second voice message on her site. "I just want to send out love to everybody and tell you how grateful I am just to be where I am," she said, sounding infinitely calmer than in her deleted messages from a month before. "And to have you and thank you for getting me through everything."
Mariah Carey voicemail 8-25-01.mov
Image of Carey on July 20, 2001, via Getty.
The next day, she left another voice message to express her condolences regarding the death of her R&B peer Aaliyah. "That's the most important thing: life and appreciating it," she said.
Mariah Carey voicemail 8-26-01.mov
Image of Carey on July 13, 2001, via Getty.
On September 5, Berger announced that a planned sit-down with Barbara Walters that had been confirmed in late August and would have been Carey's first in-depth discussion about her breakdown, was being postponed. Berger said Carey needed more time to rest. "The sad thing is that this poor child has some problems," said Walters to the New York Post. Walters and Carey shared Berger as their publicist.
The day Berger announced Carey's interview postponement, the New York Post received a tip that the singer-songwriter had been re-hospitalized. When reached, Berger refused to comment on that claim, an uncharacteristic move for a flack who seemed to have an answer for every press query, no matter how big, small, or ridiculous.
"She is resting in an undisclosed location," said Berger tersely. "She could be in a hotel, on a boat, anywhere. She just needed some time to rest." Gossip maven Liz Smith would claim to ABC News's Charles Gibson that Carey was staying at the UCLA Medical Center. Carey's supposed relapse was chronicled most doggedly in British rags like The Mirror and The Daily Record.

Along with gossip, Smith shared some perspective with Gibson: "[Carey] is really the first big star, I guess, since Marilyn Monroe and Judy Garland to sort of have a breakdown in public." Today, after watching the spirals of Whitney Houston, Amanda Bynes, Courtney Love, Demi Lovato, and more, it seems that pop stars breaking down is an increasingly common occurrence. It was far rarer (at least as the public was concerned) in the time before TMZ and social media's ubiquity.
So rare was it that a then 19-year-old Britney Spears would tell Scotland's Daily Record in October 2001, "Mariah had a lot of people probably hyping her up and she believed her own hype. I think that sometimes stars start believing they are a goddess or that they are this god-like figure." She went on, contrasting her celebrity experience with Carey's:
First of all, I had a really long break before this promotion, because it's a big thing. Mariah had a really long break, too, but I think that some people make their careers their lives. You need to separate your career and your life. This is not my life, this doesn't mean everything to me. You know, I love what I do and I'm so blessed, but being a celebrity is not my life. My family and God and my mom and my boyfriend—they are my life.
John Dingwall's article was titled, "I Won't End Up Like Mariah; Britney Spears Explains Why Career Comes in Second." Today, we all know how Britney Spears ended up a little more than five years later.
Whether Carey was re-hospitalized or not in early September 2001, she was out and about by September 20, when she attended the Los Angeles premiere of Glitter at Mann's Village Westwood Theater in Westwood, California. It was there that she'd first give her explanation regarding the reasons behind her hospitalization. "I wore myself out like usual, working too hard, whatever, and learned that that's not gonna happen anymore," she told a reporter on the red carpet, chuckling.
This was Carey's story, and she was sticking to it, just as she had repeatedly expressed her exhaustion in the interviews that led up to her hospitalization. To David Letterman on December 11, during her first substantial televised interview after her breakdown, Carey called her schedule that summer "beyond ridiculous," labeled her breakdown as a wake-up call, and said she was "sleep-deprived." On The View, a few days later, when she finally sat down with Barbara Walters (among the show's other panelists), Carey said, "I think that this happened so that I could see that I don't have to be perfect, that nobody is perfect."
Carey wouldn't have had to break down to prove that—Glitter would have done that for her. As it was, when the movie opened on Sept. 21, it played more like an afterthought following a summer in which rarely a day went by without a news report featuring Carey. Definitively proving that not all press is good press, Glitter would debut at No. 11 after taking in a paltry $2.5 million at the domestic box office. Though the film's music—by Carey and vintage cuts from the likes of Luther Vandross, Lime, and Blondie—was vibrant, it was overall a milquetoast affair that was too bland to be good and not bad enough to be a Showgirls-style camp romp. Like most of Carey's endeavors, though, it had its moments (particularly one in which her character seems to spontaneously combust with excitement). Reviews conveyed a gleeful savagery at their easy target—repeatedly critics claimed that Glitter "isn't gold."
Carey herself would eventually admit as much. "I don't think it's the worst thing ever done. I don't think it's the best thing ever done. If I could go back in time and not do it, yeah, I would definitely not do it," she said in 2010. In 2013 on Watch What Happens Live, she said that Glitter "didn't have a script, darling," and called it a "kitsch moment in history...in the history of my life." In that and other interviews, she claimed that the movie's '80s retroism was "ahead of its time." She also repeatedly misrepresented the movie's release date as 9/11 and blamed it on that timing—that was actually the soundtrack's release date. Glitter was in theaters 10 days later, and there were 10 movies that week that made more money than it, despite being released in the wake of 9/11.
Mariah would never address the rumors of bloodshed during her breakdown. She never discussed the possibility that she was heartsick over her breakup with Luis Miguel—something her own brother suggested as adding to her stress. She never explained if the public's lukewarm response to "Loverboy" or the early indications that the entire project would be a commercial bust contributed to her despair. She didn't discuss the private investigator she hired to look into her ex-husband/ex-label boss Tommy Mottola's suspected sabotaging of her career. (That suspicion, by the would, would later be partially corroborated by Murder Inc.'s Irv Gotti, when he discussed the modeling of songs for Jennifer Lopez on ones from Glitter.)
If Carey had any issues with Berger's handling of the press during this time, you couldn't tell—Carey would continue to employ Berger as her publicist until April 2015. In her subsequent account of what happened on July 25, Mariah generally kept things vaguer than Berger had, though. She alluded to things being "overly sensationalized" by the press on Letterman. She repeatedly denied having a "nervous breakdown," but did admit to the emotional and physical breakdowns—Letterman at one point pressed her to differentiate between a nervous and emotional breakdown, but cut to commercial before she could answer and that part of the conversation didn't resume after the break. When Letterman asked about Carey's medication, she didn't answer. She also told Winfrey that push came to shove when Virgin asked her to film a video for Glitter's second single, "Never Too Far," and she refused.
As she recounted her travails, one thing Carey was adamant about was that she did not attempt suicide. To Winfrey in December 2002, Carey said, "The suicide rumor really upset me because I would never do that. I'm too spiritual of a person, I mean, it is not my place to say when I leave the world. That's up to God."
Carey's career continued on shaky footing for a few years. In January 2002, after the soundtrack of Glitter had sold about 500,000 copies, falling way short of Mariah's previous efforts, Virgin paid her $28 million to end her contract. That on top of the $21 million Mariah received upon signing with Virgin in April 2001 meant the company paid $49 million for Glitter, making it one of (if not the) most expensive albums of all time. Later in 2002, after signing with Def Jam, Mariah released Charmbracelet, the subdued and also hit-less follow-up to Glitter. The only hits she sang on until 2005 were other people's—her first post-Glitter Top 5 occured alongside Busta Rhymes and the Flipmode Squad in 2003 with "I Know What You Want."
But then, she came back in a big way in 2005 with arguably the strongest album in her catalog, The Emancipation of Mimi. It featured several hits, including "We Belong Together," which sat at the No. 1 spot on the Billboard Hot 100 longer than any solo song in her career (14 weeks). Glitter didn't even destroy her acting career—Carey earned raves for her dowdy turn in 2009's Precious, and she's set to appear on the upcoming third season of Empire.
All the while, she was cultivating her persona in ways that felt less guarded. Her Cribs episode that aired in December 2001 was an instant, giddy classic. Her comment on Jennifer Lopez delivered on the set of the video for her cover of Def Leppard's "Bringin' on the Heartbreak" in 2003 ("I don't know her"), proved to be a milestone in star-on-star shade that is still being quoted and examined 13 years later.
The singer, who had claimed in exasperation in that voice message on her website, "All I really want to do is just be me," was finally getting to do so in public. And if you have listened to Mariah's music or watched an interview with her or watched clips of her on HSN or looked at her Instagram in the 15 years since, you know that being herself is now the only option that Mariah's willing to take.