Welcome to Wisdom of the Masses, wherein we tap the global intelligence of our readers on matters you won't find covered in Lonely Planet or Tripadvisor.
There comes a time when every woman experiences the big change. Not that big change — I'm talking about the one wherein you realize that as a traveler, you've evolved. Whereas once you wanted nothing more than to rage all night under a bridge in Budapest or lose yourself in the arms of a South American stranger (or maybe do both at the same time because you've always enjoyed multitasking), now you just want to relax and be alone. Enjoy some "you" time. Preferably with a glass of wine and a good book. Preferably not in your hotel room. Definitely somewhere with flattering lighting.
The perfect spot for such an evening is not always easy to find. You need something with atmosphere, quiet enough for reading but not so empty you feel weird, preferably with a solid beverage list and good service. It must be a venue where you are not just comfortable, but also content to hang out for hours if the mood strikes.
Where's a good spot for a woman who wants to be out but doesn't want to be bothered? You tell us: We're looking for the best international spots for a gal to go to enjoy a glass of wine and no conversation. Give us the city and the venue; we'll compile your insights and share in a few days, so that lady travelers everywhere might enjoy some much-needed quality time with their books and their booze.
Image via Shutterstock.
---
Flygirl is Jezebel's new travel blog dedicated to adventures big and small, tips and tricks for navigation, and exploring the world at large. Have a story or an idea? We're always taking submissions; email us with "Flygirl" AND your topic in the subject line. No pitches in the comments, please.

G/O Media may get a commission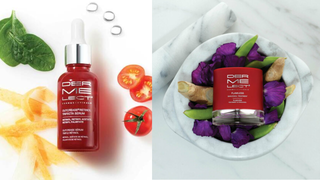 Save $19
Retinol Renewal Kit
Contact the author at jessica@jezebel.com.