New details about Nadya Suleman and her mother emerge every day, but now Suleman's father is speaking. The WSJ asks: what does the absence of men in this story say about how we view fatherhood?
In an interview taped yesterday for The Oprah Winfrey Show Nadya Suleman's father, Ed Doud, said that his daughter's actions were "absolutely irresponsible" and added, "Now I'm no psychiatrist, but I question her mental situation," according to the Associated Press.
Doud is however, asking the public to help his family, saying:
You know what? She needs help. I say to everybody now - people - we do need help... Do not punish my daughter for what she had done and do not punish the babies, because they were given by God.
A nonprofit group called Angels in Waiting has offered the Sulemans round-the-clock assistance and housing for their 14 children. But, the 12 caretakers necessary would cost $135,000 per month and that money would have to come from public donations.
We'll learn more about what Doud has to say when the interview airs on Tuesday's Oprah, but why is this the first time we're hearing from the father, when his wife has already given several interviews? And this morning, Kay Hymowitz asks in the Wall Street Journal, "Where is the OctoDad?"
G/O Media may get a commission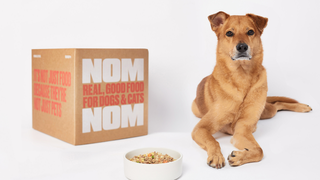 The details we do have on David Solomon, Nadya Suleman's "friend" who she says donated sperm for all 14 of her children, are murky at best. According to media reports he begged Nadya to stop having children before she became pregnant with the octuplets and she has said that he is not currently a part of her children's lives and has no legal claim to them. But, at some point it seems he was involved enough to sign their birth certificates. TMZ released the birth certificates of all 14 children yesterday and Solomon's signature is on the birth certificates of four of her first six children (why he gave a different birthday on each of the four documents is still unclear).
But despite these mysterious details, Solomon's role is barely mentioned, and Hymowitz says that is reflective of our cultural ambivalence about fathers, which is fed partly by the fertility industry. After being paid for their services by the sperm bank, she writes, men usually "sign contracts that assure them, contrary to Father's Day rhetoric, that responsibility really does end at conception."
But does allowing and encouraging sperm donors to relinquish their parenting rights so easily contradict the argument that a father is as much a parent as a mother? Hymowitz writes:
Clearly, donors themselves happily agree to their downgraded status. Their nonchalance is in line with the widespread assumption that we should expand the rubric of "a woman's right to choose" to include not just abortion — where a woman's decision understandably carries more moral weight than a man's — to the care of and responsibility for actual children, where it's not at all clear why that should be the case.
She says that statistics show that we can't afford to ignore the importance of paternity any longer:
Out-of-wedlock birth rates in the U.S. are now 38%; among African-Americans the figure is 70%. Fathers of children living with single mothers are far less involved with their children than are married fathers; about a third of all children in single-mother families have not seen their father in the previous year. Yet decades of social science have made it clear: Children who grow up without their fathers experience more poverty, have more problems at school, more trouble with the law — and more single motherhood in the next generation.
While it does seem that there is much less of a frenzy surrounding the men in the octuplets' lives than the women, should David Solomon be dragged into a media circus that he clearly wanted no part of? While it is biologically easier for men to donate sperm and walk away, if Nadya had used an anonymous egg donor as well as a sperm donor, would we expect the woman to have more of a role in the children's lives? While she would probably be the subject of some media speculation, it's more likely that like Solomon, people would accept that she had given up her parenting rights when she donated her genetic material.
Octuplets' Grandfather: Daughter `Irresponsible' [The Associated Press]
OctoBabies' Birth Certificates [TMZ]
Where in the World Is Octodad? [The Wall Street Journal]