In the New York State Senate, two bills have the potential to make it easier for sex workers who have been the victims of sexual assault or sex trafficking to get a fair trial.
The Guardian reports that two bills aim to protect sex workers where New York's rape shield law has failed. Rape shield laws, which began in the U.S. in the 1970s and '80s, prevent victim's sexual histories from being used as evidence against them in rape or sexual misconduct cases—but New York's law excludes sex workers. As the New York Civil Liberties Union wrote in 2010, on this same issue, "The exception that allows the introduction of evidence of prior convictions for prostitution works as an absolute barrier to women who have engaged in sex work from fairly pursuing charges against sexual assailants."
One bill would make it so the defense in sexual misconduct cases cannot go after the victim's sexual history by introducing evidence of prior prostitution charges. The other would allow victims of sex trafficking to be protected under the rape shield law.
Lola Balcon, a sex workers' rights advocate who has been working to help develop policy platforms for progressive New York candidates, points out that it reveals the bias baked into New York's antiquated rape shield laws: "It really spells out that if you've ever traded sex for money, or resources, or food, then that makes you less credible as a rape victim and makes your story less believable."
Julia Salazar, the young democratic socialist and New York state senator-elect, has been outspoken about defending sex workers' rights in Albany and organizing alongside sex workers who have spent years demanding the same.

G/O Media may get a commission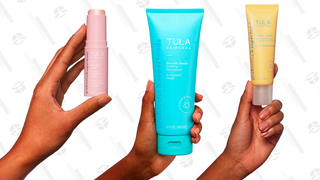 This, from reporter Emma Whitford writing earlier this year for Splinter, is some of what that organizing has looked like:
[Lola] Balcon is part of a nascent group of New York City sex workers and allies developing a policy platform for local candidates like Salazar, who is running against incumbent Martin Malavé Dilan in Brooklyn's District 18.

The platform includes an existing bill introduced last fall that would eliminate the criminal loitering statute. It also condemns massage establishment raids, which increase the risk of immigration enforcement for majority-non citizen workers. It calls for scrubbing all prostitution-related convictions, and repealing an exemption to New York's rape shield law: currently, prosecutors can enter evidence related to a survivor's sexual history only if that person has prostitution-related convictions.
The bills could be another way to put power and dignity back into the hands of sex workers. It also underline the obvious: that the issue of sexual assault rests solely on the presence of consent at the time of the alleged assault, and not on anything else. Assembly Member Linda Rosenthal, who co-sponsored one of the bills, said, "Just because someone is a sex worker, that doesn't mean that every time they have sex with someone they've consented to it."