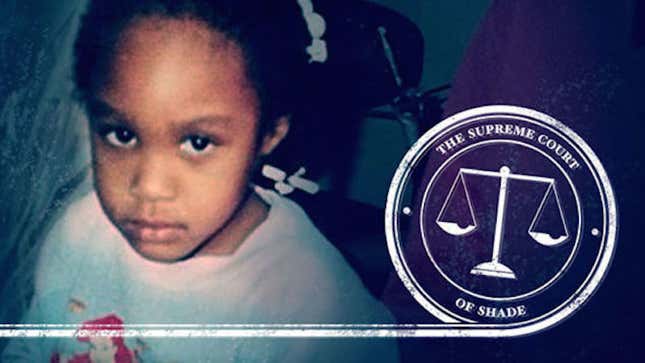 Welcome to the first Shade Court of 2017, the final year of American democracy and the year I finally own more than four coffee mugs.
Before we begin, let me address something for the first and last time. Yes, I am aware of that wack-ass television show. I am aware of the ads. I am aware that they're white. I am aware that they're deeply unfunny. I am aware it is yet another example of white people not just profiting off the language and culture of people of color, but profiting at the expense of so many black and brown who I know for a fact have pitched and developed similar projects. I am deeply aware. I also cannot care about them because truly, it is the same old bullshit. I shall continue to ignore them and I suggest you do the same. Let's hope for an early cancellation and a time of healing to forget we were ever subjected to such mediocrity.
In this week's Shade Court, The Huffington Post tries to kill me, sometimes shade can be boring, and please stop putting words in the woke bae's mouth.
Shade Court Docket #2017JZ000001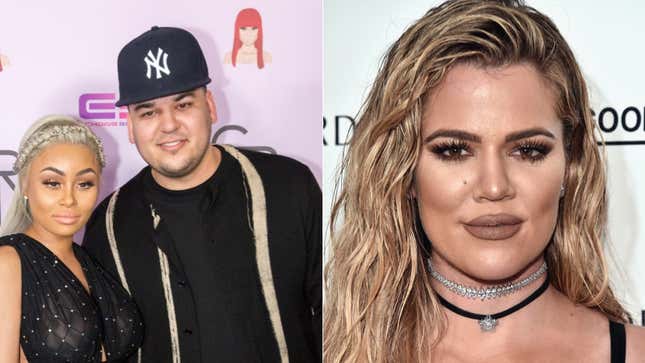 The Case: Khloe Kardashian appeared on James Corden's show to promote whatever the hell new project her business team put together.
As part of a segment meant to entertain the masses, Corden asked which of E!'s shows is her least favorite.
"I didn't even know Sex With Brody was a show," she said when asked about her least favorite programs on E! "I didn't know Sex With Brody was a show. So I guess let's say Sex With Brody... I mean, and Rob & Chyna. I'll say two."
The Defendant: BET, Cosmopolitan
The Evidence:
The Deliberation: According to people who care, it's apparently no secret that Khloe isn't supportive of Rob and Chyna's relationship, which I suppose is slightly worse than the abject apathy everyone else feels.
I'm going to ignore the more egregious dig at Brody Jenner because it is not 2006.
Perhaps Khloe was trying her hand at humor, but really just comes off as bitchy. Look, I'm not saying Rob & Chyna is quality television, (or even quality low-quality television) but let's not act like Khloe and her sisters are out here producing Mad Men of Calabasas. Besides, her own damn mother produces Rob & Chyna, so you know that money is going to trickle back to Khloe in one way or another.
GOD ARE WE STILL GOING TO HAVE TO DEAL WITH THIS FAMILY IN 2017? WILL NARY A DROP OF MERCY FALL INTO OUR BEGGING HANDS? WHEN WILL IT ALL END?
The Ruling: Not Shade
Shade Court Docket #2017JZ000002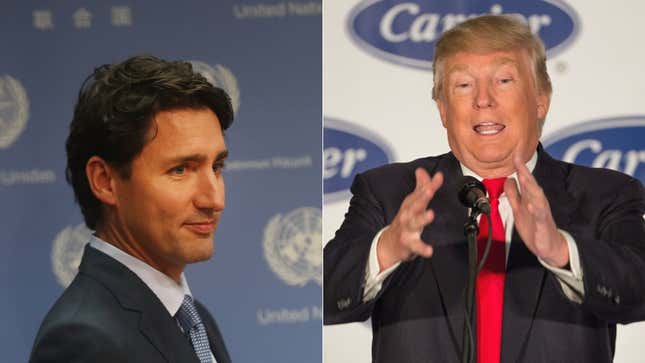 The Case: The wokest bae in North America lit a candle, thanked all the women of the world for their presence, grace and strength, offered everyone in the room some of his homemade hummus and then shared his thoughts on Donald Trump by being as clear as possible how he is nothing like Donald Trump.
"Canada is a separate country from the United States and there are things that we hold dear that the Americans haven't prioritized," the Canadian prime minister said at a town hall event on Thursday. "I'm never going to shy away from standing up for what I believe in, whether it's proclaiming loudly to the world that I am a feminist, whether it's understanding that immigration is a source of strength for us and Muslim Canadians are an essential part of the success of our country today and into the future."
The Defendant: The Huffington Post
The Evidence:
The Deliberation: *HEAVY SIGH*
*GUTTURAL EXHALATION*
*MOUTH AGAPE*
*EYEROLL THAT COMES DANGEROUSLY CLOSE TO ME LOSING THOSE BABIES*
*TENSION HEADACHE*
*ARTHUR FIST MEME*
*SOBS*
*WILL TO LIVE FLOWING OUT OF ME LIKE THE PROJECTILE VOMITING SCENE IN THE EXORCIST*
That's all I have to say about that.
The Ruling: Not shade
Shade Court Docket #2017JZ000003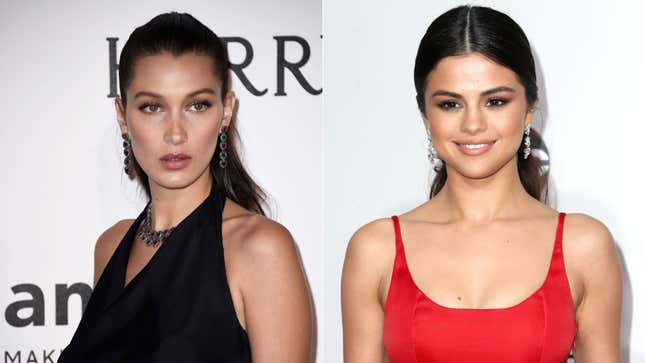 The Case: Selena Gomez and a Michael Jackson impersonator were seen kissing outside of Rihanna's favorite restaurant. This matters to some because Bella Hadid used to date The Impersonator and Bella is related to Gigi Hadid who has taken between four and seven pictures with Selena, making them close friends by People magazine standards.

A few days ago, some poor intern refreshed Bella Hadid's Instagram for hours and eventually learned she had unfollowed Selena Gomez on the app.
The Defendant: The Sun
The Evidence:
The Deliberation: This is pretty tedious isn't it? I mean, yes, fine, unfollowing Selena on Instagram is shady, but I'm going to need these girls to come up with some new tricks if they're going to hold my interest.
What's actually worth discussing is how Selena's dalliance with The Impersonator could potentially signal the beginning of the end of the opportunistic acquaintance circle known as Taylor Swift's "squad". Supermodels will be forced to choose sides. Brunch at Blake Lively's will become extremely awkward. Not having learned the lesson Kim Kardashian served her, Taylor will try to please everyone and before you know it, we'll all be free.
I'd much prefer the dismantling of Taylor Swift's squad to be about some sort of contract negotiation gone wrong or Katy Perry poaching half of them for a significantly less corny version of the "Bad Blood" music video instead of over some boy, but here we are. Now is not the time to be picky.
The Ruling: Yes, yes fine whatever, shade
Shade Court Docket #2017JZ000004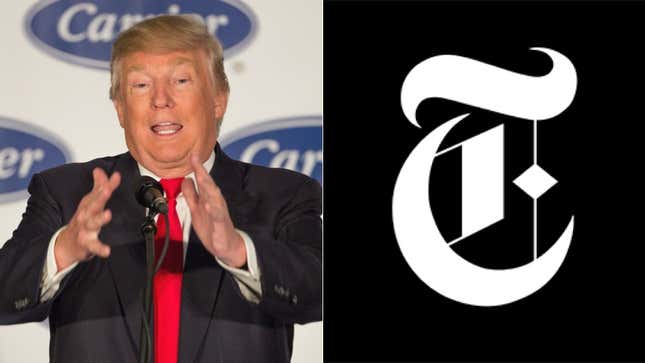 The Case: The New York Times published a story about Donald Trump's upcoming inauguration titled: "Who is performing at Donald J. Trump's inauguration? A shortlist."
Only three acts are confirmed to perform.
The Defendant: Everyone who tweeted at me
The Evidence:
The Deliberation: The key here, as many of my advanced shade students noticed, is the inclusion of the word "Shortlist" when The New York Times knew good and goddamn well only three damn acts are on that list.
A shortlist implies not only some degree of competitiveness, but the suggestion that there was, at one point, a longer list. And we all know Trump's team had to beg borrow and steal just to get an America's Got Talent runner-up, a Mormon choir and the three or four Rockettes who were willing.
The story also included, hilariously and unnecessarily, a breakdown of the eleven performers who will not be performing because fuck Donald Trump!
This was cute, New York Times. The court approves.
The Ruling: Shade