Liesl Gerntholtz of Human Rights Watch has a great OpEd in the Boston Globe tracking how women's lack of property rights in some African countries directly affects their ability to feed themselves and their children.
She says:

Women produce between 60 and 80 percent of food in rural Africa, but laws often allow male relatives to take away their land. Laws that protect their right to property can therefore play an important role in reducing hunger and ensuring access to a dependable food supply.

Customary laws often prevent women from inheriting land from husbands and fathers, and women, along with their children, may be evicted from their homes and lands upon the death of their husbands.
Women in America (and Europe) might take the ability to own property for granted, but it wasn't so long ago that our female ancestors were restricted in much the same way. Sometimes, it is a matter of traditions that women do not maintain control of land but, other times, it is a matter of law.

Statutory laws may also discriminate against women: Married women cannot stop their husbands from selling land, and if they divorce - or, as is more common, are abandoned by their husbands - they have no legal right to the land. Even though women may legally own their land, patriarchal customs frequently stop them from making decisions about its use.
G/O Media may get a commission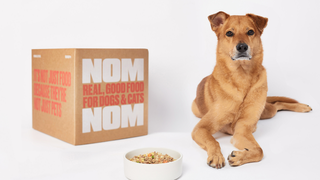 The big problem is that, in this era of starvation and malnutrition — nearly a billion people worldwide were "chronically hungry" in 2008 according to the International Food Policy Research Institute — and even HIV/AIDS this can have more dire consequences for many more people.

Property-based human rights violations not only deprive women of their ability to feed themselves and their children, but they can also be fatal in a continent with high levels of HIV. Research conducted by Human Rights Watch in Kenya and Zambia shows that women with HIV are particularly vulnerable to these abuses, and that depriving them of their property can lead to ill health and other negative consequences.
Issues like these will be among the challenges Hillary Clinton will face as Secretary of State when implementing her plans to tie women's rights more directly into the United States' foreign policy efforts. Hungry people — and staving women — don't make for stable societies.
Women's Land Rights Can Help Battle Hunger In Africa [Boston Globe]
Earlier: Hillary Clinton Talked The (Girl) Talk At Senate Confirmation