Welcome to Wisdom of the Masses, wherein we tap the global intelligence of our readers on matters you won't necessarily find covered in Lonely Planet or Tripadvisor.
A great way to experience a place is to simply wing it — look up from the map, take a break from the sightseeing checklist, and just wander a bit. Who knows what you might see: snapshots of local life, wonderful off-the-radar restaurants and cafes, stunning scenery. Sometimes, however, you're going into a region or city completely blind and don't know where to begin, or maybe you're just picky about how you spend your precious vacation time. This is totally fine; for many people travel can be quite fleeting and expensive and you've every right to make sure you're getting what you want out of a trip.
I fall into both camps; I'm particular about lodging locales, finding interesting activities, and also learning just enough about an area in advance so that we can do some wandering, too. To that end, I lean quite heavily on Tripadvisor. (Yes, I know it's predictable and that the whole point of this series is to talk about stuff that isn't easily found on Tripadvisor, but what can I say — I can't think of the last time I planned a major trip without making good use of the website.) As with any site driven by user reviews, some of the praise or criticism need to be taken with a grain of salt, but it's easy to find whatever information you need, there are almost always very recent reviews, the community shares their experiences with an impressive level of detail, and there's a plentitude of user-submitted photos. I might even spend too much time on the site, I admit, but if I've only got three nights in Paris, I want to make sure I'm staying somewhere to my liking and know where to find a good cheese and wine course. And I prefer hearing recommendations from lots of travelers rather than Rick Steves. (And when it comes to actually keeping track of my reservations and itinerary, I use TripIt...though I'm 99% sure that it's no longer the best option and I kind of hate it sometimes. But I've been using it for years and am too lazy to switch it up.)
What about you? There are a million books and websites and apps out there that aim to help users organize their plans and schedules, and also make the most of their time. What's your go-to tool when you're planning a trip or traveling? Do tell and help us all hit the road a bit better.
---
Contact the author at jessica@jezebel.com.
Image via Shutterstock.
Flygirl is Jezebel's travel blog dedicated to adventures big and small, tips and tricks for navigation, and exploring the world at large. Have a story or an idea? We're always taking submissions; email us with "Flygirl" AND your topic in the subject line. No pitches in the comments, please.
G/O Media may get a commission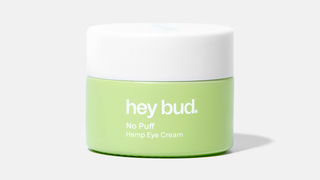 15% off
Hey Bud - No Puff Hemp Eye Cream