It's the time/ of the season/ to look at your Spotify Year in Music and be like, "Yeah, I took the emo revival a little too far."
When you survey your year in terms of industry-decimating streaming applications—you can see your most-streamed tracks, albums, and artists, and sort your habits by season, even—a lot of buried truth emerges. My truth, which I am currently living, is that I listened a lot this fall to (1) an album I'm still in love with, (2) an album with one perfect single, and (3) my favorite album of sophomore year of high school, which is, of course, Deja Entendu. Did I spend all year alternately burying my feelings and then expressing them through getting extremely torqued on dog walks listening to Brand New? Maybe. Either way, that's for me to spend some personal time thinking about later, while I listen to Brand New.
In the meantime, I've surveyed my monstrous coworkers on their own secret proclivities, and here's what they have to say in their defense:
---
Kate Dries:
"I don't even like Fifth Harmony that much."
Kelly Faircloth:
G/O Media may get a commission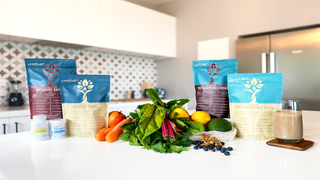 "The Bo Hansson tracks are from this synth Scandinavian Lord of the Rings concept album from the 1970s. I have no defense."
Clover Hope:
"Nothing about this is embarrassing. These are the best songs of the year."
Hillary Crosley Coker:
"This album was fucking melodious."
Joanna Rothkopf:
"I just don't know what to say. I am who I am."
Emma Carmichael:
"I will never apologize for Ne-Yo."
Bobby Finger:
"I'm being bullied."
Bonus Bobby:
"1. Brown noise. 2. White noise. 5. Madonna. This is rude."
---
Screenshots via Spotify.
Contact the author at jia@jezebel.com.