On Wednesday, the Migos—the rap trio that's both humorously and quite earnestly described as the Beatles of this generation—were compelled to backtrack on comments that came across as homophobic in a recent Rolling Stone profile. But there's another part of the story that's unsettling.
The portion of the interview that's been debated—about which Migos issued a statement yesterday—references iLoveMakonnen (he's a singer; that is his artist name; yes, you are old), who in January tweeted a confirmation that he's gay. Here's the section of the Rolling Stone story in which writer Jonah Weiner recalls bringing up Makonnen's name while trailing the three members of the Migos (Quavo, Takeoff and Offset) in Atlanta. It begins by referencing Migos' No. 1 hit (bold emphasis mine):
"Bad and Boujee" was the crazy shit that resulted. The track has put Migos at the forefront of a new wave of Atlanta hip-hop talent that includes friends Lil Yachty and Young Thug. All are wildly different MCs, illustrating the "diversity" that Quavo says is one of the things he most loves about Atlanta. And so I'm surprised by Migos' reaction when I mention iLoveMakonnen, the local MC who just came out as gay on Twitter. "Damn, Makonnen!" Quavo bellows after an awkward interlude. I mention support I saw online for Makonnen's decision. "They supported him?" Quavo asks, raising an eyebrow. "That's because the world is fucked up," says Offset. "This world is not right," Takeoff says. "We ain't saying it's nothing wrong with the gays," says Quavo. But he suggests that Makonnen's sexuality undermines his credibility, given the fact that "he first came out talking about trapping and selling Molly, doing all that."

He frowns. "That's wack, bro."
Asking entertainers about their personal views on social or political issues is, of course, normal. But in publishing, these topics do require savvy navigation; it gets muddy when there isn't room to expand on the person's ideas, especially if the comments have to be condensed into a limiting print profile that aims to be provocative and subjective by design. If the Migos meant, "This world is not right," as a general statement, then the comment's presentation is at worst a misrepresentation of their views and at best an unclear assessment. What specifically is "wack"? It's also unclear if there's anything missing from the interview itself that could provide further clarification. Part of the story—where it reads: "he suggests that Makonnen's sexuality undermines his credibility"—is interpreted by the writer rather than directly quoted.
In response to the coverage online, the Migos tweeted what seems like an obligatory statement, in which they profess to be fans of Makonnen's. It reads, in part: "We wish he didn't feel like he ever had to hide himself. We feel the world is fucked up that people feel like they have to hide and we're asked to comment on someone's sexuality. We have no problem with anyone's sexual preference. We love all people, gay or straight and we apologize if we offended anyone." That statement unfortunately overlooks that Makonnen may not have been "hiding" his sexuality, per se, or that he just wasn't out to the general public (Makonnen previously maneuvered around the topic in a 2015 profile in The New York Times).
But there's another ambiguous part of the Rolling Stone story, toward the end of the profile, and it's received little attention compared to the Makonnen comments. The scene involves the Migos in the studio and then an interruption (bold emphasis mine):

Suddenly, a commotion erupts in the hall. A woman with bright-blond hair and a regal bearing is screaming, "Fuck you, Quay!" I see her take a swing at Quavo, backing him into a wall. O-Ron, the studio manager, puts his body between them. "Y'all niggas want a round with a real nigga from the streets?" the woman yells tauntingly. Quavo chuckles, seemingly unruffled: "We don't want a problem, nah."

Soon she bursts into the studio and addresses Durel. "These niggas wanna fuck all these wanna-be-famous-ass ho's," she says, in apparent explanation for her anger. Then: "You corny. You been in jail? I been in jail, nigga. Make your beats." Durel purses his lips and concentrates on the mixing board as O-Ron leads her into the hall.

Mounted above the mixing board is a flatscreen showing surveillance feeds from cameras around the property. In the bottom left corner, I see Quavo run out to the Spider and the woman chase him. Others join them at the car. Durel and Tray1 are watching the same feed with me, neither of them commenting. The picture is too small and grainy to say what exactly happens next, but I see the woman fall to the ground. O-Ron carries her, as she kicks furiously, away from Quavo. Soon a car arrives; she gets in and leaves. O-Ron returns and explains that the woman "fell down and busted her nose – her face is all bloody."

Quavo and Offset drive away in the Spider. It's the last I see of them: interview, apparently, over. (Asked to clarify the circumstances of the incident, a representative from Migos declined to comment.)
G/O Media may get a commission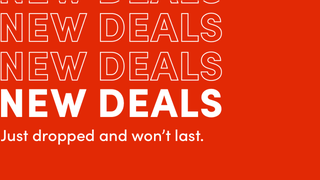 Up to 70% off
Wayfair - Cyber Week Deals
As Weiner notes, it's hard to make sense of the woman's complaint, and the response to it from Migos' camp (i.e. whether she fell down on her own) is vague. The story ends shortly after recapping the strange, inexplicable incident:
Takeoff, meanwhile, is still recording, refining inspired non sequiturs one by one. "Sensei way I kick the feng shui," he raps. "Major bag alert with a Kim K." He's unaware of the fracas outside – focused on the music, focused on the money. The air in the studio is sour and tense. The track sounds great.
So, what happened? As is the case when journalists are reporting on celebrities, what happens there often stays there. But witnessing an incident that reads like a potential physical dispute is different than turning a blind eye to a celebrity's minor discretions. In this case, the incident is unfortunately left to be interpreted as random, and subjective. A rep for the Migos didn't respond to Jezebel's request for comment; we have reached out to Rolling Stone and will update if we hear back.