More is yet to come.
Here's all the shit we couldn't cover today:
Federal prosecutors are requesting that Michael Cohen, Trump's former lawyer, receive a "substantial," four-year prison term for two separate guilty pleas—one for campaign finance violations over hush money payments to Stormy Daniels and Karen McDougal, and the other for lying to Congress as part of the investigation into Russian meddling in the 2016 election. He'll be sentenced next week. As my esteemed colleague Ashley Reese put it: "MICHAEL COHEN IS GOING TO JAIL....PERIODT." [New York Times]

There's no way Donald Trump's pick for attorney general could be as bad as Jeff Sessions right? Oops. [The Guardian/Slate]
On Thursday night, former Secretary of State Rex Tillerson called Trump "pretty undisciplined" and said he "doesn't like to read" and also said that Trump would ask him to do things that were illegal. Nothing new here! In response, Trump called Tillerson "dumb as a rock" and "lazy as hell" in a tweet. I do not normally approve of violence but the only way this dudefight could get any better is if they actually got in a ring and beat the shit out of each other. [Washington Post/Houston Chronicle]
The Trump campaign and the NRA probably broke some campaign finance laws when they illegally coordinated ad buys in 2016 but will anyone care!? [Slate]
There will be no new trial for Border Patrol agent Lonnie Swartz, who shot and killed 16-year-old Jose Antonio Elena Rodriguez in October 2012 and has been acquitted in two trials. Swartz, according to a report from a medical examiner, shot Elena Rodriguez 10 times—eight of those times in the back. [NPR]
Arrests at the border have reached a new high for the Trump administration. [Washington Post]
Interior Secretary Ryan Zinke, who has previously said that "no one loves the sage grouse more than I do," wants to open up nine million acres of land in Western states for drilling and mining, which will likely put the bird he "loves" on the endangered species list. [New York Times]
Ammon Bundy supports asylum seekers and came thiiiiiiis close to calling Trump Adolf Hitler and now I'm ???? [BuzzFeed News]
Someone called in a bomb threat to CNN last night, forcing its New York office to evacuate. There was, thankfully, no bomb. [Vox]
Here are some tweets the president was allowed to publish:
G/O Media may get a commission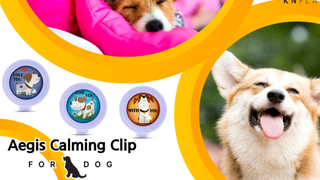 20% off
Aegis Calming Clip for Dogs
This has been Barf Bag.