On Wednesday, Julia Gillard made history when she became Australia's first female prime minister after the Labor Party removed former PM Kevin Rudd. But who is Gillard? And what should we know about this new leader?
The newest member of the Female World Leader's club is probably already a familiar face to most Australians. However, she is not as well known in America. Though she has had a successful parliamentary career, until now, she has not been a huge international player. As a brief primer, we've collected 10 things you should know about Gillard, from the personal to the political and some stuff in between.
1. She's a feminist.
Gillard has made no bones about being a pro-woman politician, which, as the Daily Mail points out, "in a land of cold beer and untrammeled misogyny, this is about the worst kind of human being possible." Australia isn't exactly known for their progressive views toward women, and Gillard would like to change this, starting with the commodification and objectification of women, an issue some self-proclaimed "feminist" politicians never even go near.
The cyber bullying and the commodification of women in the media and particularly in new media - I'd like to think we might have got a bit better about some of those things too. This debate now about raunch culture and how women look in our media generally ... I think that's our society starting to work its way through some of these issues. And I hope we do work through them the right way, because for women to be truly equal in all things we'd want to get beyond a stage where there's so much commodification of how women look.

2. She's no stranger to sexism.
This could be said of any female politician, but Gillard's experiences have made her particularly aware of the challenges faced by women. Her comments on the commodificiation of the female body takes on a new meaning when you consider all the shit that's been slung at Gillard herself. She has been picked apart - everything from her hair, to her voice, to her "petite" frame has been up for discussion. She was once even famously criticized for having a too-clean kitchen, as though her inability to cook up a pot roast was somehow related to her ability to make significant decisions.
3. She is childless. And likes it that way.
A conservative senator even went so far as to suggest Gillard was unfit for office because she was "deliberately barren." However, Gillard has never apologized for her decision not to have children. She explains that kids were never part of the plan for her.
I certainly never made a choice of work over family, or politics over family. I didn't make that choice but I made a set of choices along the way which added up to one big choice.

I wasn't someone who in my teenage years or even in my 20s who was saying the big thing I want to do in life is have kids.
G/O Media may get a commission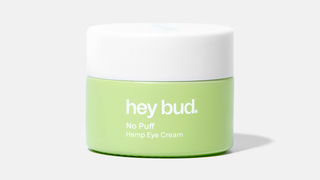 15% off
Hey Bud - No Puff Hemp Eye Cream
4. She is unmarried.
Gillard has never taken the traditional husband-and-kids route, but she isn't a "softball player" either. She has what Australians call a "de facto" (live in) partner - who is also, "conveniently" a hairdresser. According to the manager of the Heading Out hair salon, Tim Mathieson is a "very bubbly guy," but "not a gossiper." While Mathieson is fairly shy in front of the media, he has been known to share a few things about life with Julia. For example, her unwillingness to cook is a long-running joke between them. She once bought Mathieson a grill, but only gave it to him under the condition that he never ask her to use it.
5. She comes from a feminist family.
Gillard was born in Wales and came to Australia as a child. She comes from a Baptist background, but she is not religious. Her father describes her as "unique, hard working, passionate, driven by noble ideals." Politics were "built into the genetic code of Julia." He also supports Gillard's decision not to have children. In an interview on Thursday he told reporters:
Women are not breeding machines, you know. Women are unique people in their own right. If they want to marry and have children, that's lovely. If the want to remain single and build a professional life, that's wonderful.
6. She supports our efforts in Afghanistan.
Yesterday was Gillard's first day in office. It was also a very busy day. Before going to her first cabinet meeting, Gillard spent the morning speaking to world leaders, including Barack Obama. She said:
I assured President Obama that my approach to Afghanistan will continue the approach taken to date by the Australian government. I fully support the current deployment and I indicated to President Obama that he should expect to see the Australian effort in Afghanistan continuing.
7. She also has plans to restore the Labor party's environmental credentials.
Following Rudd's shelving of the Emissions Trading scheme, Gillard told the press that "If elected as prime minister, I will re-prosecute the case for a carbon price at home and abroad."
8. She's unafraid of battle.
In the press, Gillard is often described as feisty, tough, and blunt. This is a reputation she relishes - partially because of her desire to be taken seriously as a female politician, which sometimes means being "one of the guys." She is willing to take part in the rough talk that for her epitomizes the Labor party:
Historically, there's a blokiness about Labor culture but there's an honesty about it, too. If you can hold your own, you win respect. I sometimes think maybe the Liberal Party culture is a more polite culture but, in some ways, politeness can be an artificial politeness of, you know, make sure you don't talk roughly in front of the ladies. That kind of politeness can be excluding. So I prefer our more knock 'em down kind of culture. There's an honesty to it.
9. She recognizes that the war is not yet won.
Gillard's election may seem like a huge win for women, but even she recognizes that Australia has a long, long way to go. She reminds the public that, though she is celebrating her win, she won't pretend that all is well in Oz.
I think we should congratulate ourselves that we have changed really quickly... but there's still a bit more to do. Because there's so many prominent women in this Government, it causes people to overlook the fact that if you do the numbers we're still 27 or 28 per cent across the Parliament so there's more to do.
10. She has a sense of humor.
"First woman, maybe first redhead. We'll allow others to delve into the history and I'll allow you to contemplate which was more unlikely in the modern age," she said at her first press conference yesterday.

Australia Gets Its First Female PM [Sydney Morning Herald]
Julia Gillard: There's A Sheila Running Oz [Daily Mail]
Politics Built Into Her Genetic Code, Says New Leader's Father [Sydney Morning Herald]
Gillard's Dad Stunned By Daughter's Win [Sydney Morning Herald]
First Day As PM A Busy One For Gillard [Sydney Morning Herald]
Down To Earth: Australia's First Female Prime Minister [Time]
Julia Gillard: Self-Made Woman Supreme [Guardian]
"I Am Woman And I am Proud" - Julia Gillard Reveals Her True Self [News.com.au]
Julia Gillard Prime Minister Of Australia [Sydney Morning Herald]
Julia Gillard: From Union Official To Australian Prime Minister [CNN]
'I'll Work My Hardest For You' - The World According To Julia Gillard [News.com.au]