As soon as I was old enough to speak, my father began quizzing me in the car. "Who sings this," he'd ask as we drove along, listening to the oldies station. "You have two seconds!"
Over time, I got very good at this game. My father, who has extremely awesome taste in music, bonded with me by having me listen to his favorite bands and learn as much as I could about them. If you put me in front of a radio and play random songs from the 1960's, I can name the bands, the albums, and most of the band members for nearly every single. On my iPod right now there are hundreds of songs that can be traced directly to these car rides: The Pretty Things, the Easybeats, Paul Revere and the Raiders, Gene Pitney, The Kinks, The Who, etc. But most important is the album that was the first album I ever really loved, which also happens to be my father's favorite: Pet Sounds, by the Beach Boys.
"This is Paul McCartney's favorite album," my father would say before putting the record on, as if Beatle-street cred would keep me in the room long enough to hear every song. It wasn't necessary: as soon as Brian Wilson's songs started playing, it was all over. This was not a dumb Beach Boys surf album. This was something beautiful and sad and sweet; a strange and lovely album that showed me a side of my somewhat emotionally distant father that I'd never seen. Some fathers like to give lectures, some like to give hugs, some like to play catch. My father liked to listen to Pet Sounds, and he wanted me to like listening to it, too.
A CNN iReporter is currently collecting such stories, determined to uncover which albums led people into a lifelong love of music, and if said albums hold up. There are three steps that need to be considered when sharing your story:
Step 1: Think back and remember the first album you fell in love with
Step 2: Listen to that beloved album once again
Step 3: Give us your updated review on video. Does the record still hold up?
G/O Media may get a commission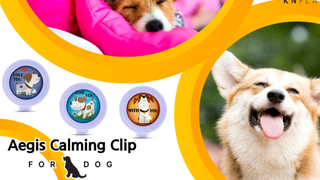 20% off
Aegis Calming Clip for Dogs
You have until Sunday night to enter your story.
For me, Pet Sounds still holds up. I play it all the time, and I've found that bands I fall in love with all have a touch of Brian Wilson in them. A few years ago, for Father's Day, I bought my father a 40th anniversary remastered edition on CD- he'd moved on from records to cassettes and hadn't updated yet. When he opened it, he smiled and said, "Pet Sounds!," before adding, "You know, this is Paul McCartney's favorite album."
So here you go, you guys. Did you know this is Paul McCartney's favorite album? It's true.



What albums meant a lot to you? And do they still hold up? Feel free to post your favorites in the comments below.
Does The Album Hold Up? [IReport] via [Metafilter]