The conservative Internet is convulsing over a clip of Hillary Clinton and New York Mayor Bill de Blasio making an awkward joke about the mayor running late because he was on "colored people time." Someone wrote that joke for him to perform. Who the hell thought this was a good idea?

Clinton appeared onstage with de Blasio during the Inner Circle Show, a comedic performance for charity, put on each year by New York politicians for an audience of reporters pulling off their rented tuxes with varying degrees of success. This year's theme was "Shamilton." Based on Hamilton. This is the cutting level of humor we're dealing with here.
Clinton's appearance was a surprise; she appeared onstage with Leslie Odom Jr., who plays Aaron Burr in Hamilton. De Blasio began by introducing Clinton as his "homegirl," and then things got worse.
"Thanks for the endorsement, Bill," the former First Lady and Secretary of State joshed de Blasio, who took forever to publicly endorse her. "Took you long enough."
"Sorry, Hillary," de Blasio replied. "I was running on C.P. time."
(That's short for "colored people time." It's a joke based on a stereotype about black Americans being late for stuff.)
G/O Media may get a commission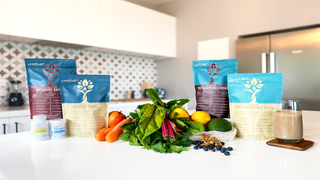 "I don't like jokes like that, Bill," Odom said.
"Cautious politician time?" Clinton replied. "I've been there."
"Oh," Odom nodded.
The joke was greeted, as the video above shows, with a mixture of deadening silence, punctuated by a few strained laughs and what sounds like somebody shouting "No!" It started appearing on conservative sites like Twitchy and the Daily Caller yesterday and is now making its way to the rest of us, so we can all wonder, together, "Seriously, who thought this was going to go over well?"
Here's the mayor's full performance, which also featured him rapping. Dear God.

---
Screenshot via YouTube/NYC Mayor's Office