Some questions: Why does SoundCloud, sweet cloudpunk tweenrave trap-remix oasis, have ads all up in my ear now? Why does Instagram have a "@music" channel and a @music editor and a plan to roll out @music longform Instagrams and a goddamn Monthly Hashtag Project? This is going to be an anti-explainer, because there is no explanation other than the anvil currently smashing every creative industry: the fact that no one pays to consume Hot Content, only to advertise against it for pennies.
Here is the first post on Instagram's @music account/channel/vertical/hand-curated VIP lounge/where-the-brands-get-personal-and-the-people-love-the-brands afterhours space:
Cute, cute. Here's the caption, from Instagram's founder and CEO Kevin Systrom:
The music community is –– and always has been –– an important part of Instagram. For the past four years, we have become the home for artists big and small –– a place where people across the musical spectrum come to share stories, reveal their creativity and connect directly with fans.

Today we're launching @music, a new account dedicated to exploring music around the globe, from those who create it to the community around it. Each week, we'll take a look at the musical experience on Instagram. That means showing you a different side of artists you know and love, like Questlove (@questlove), and introducing you to up-and-coming talents from around the world, like Tricot (@ikkyu193). It means highlighting music photographers, album illustrators, instrument makers and, of course, fans. In the Instagram tradition, we will also welcome community participation with a new, music-themed monthly hashtag project.
Music is a huge part of all of our lives here at Instagram. It's a passion of ours, and we know it's a passion of yours. So follow along at @music –– we think you'll discover something new.
G/O Media may get a commission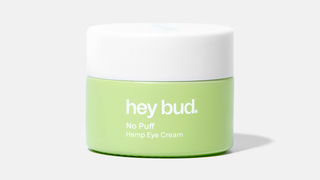 15% off
Hey Bud - No Puff Hemp Eye Cream
Okay. Hold on though, MY GAWD, CAN ANYONE WRITE SOMETHING THAT DOESN'T SOUND LIKE YOU'RE MAKING THE JERKOFF MOTION AND TALKING IN A DERPY DERPY DERP VOICE? No? Okay, fine. Come on down to the motherfucking Butterfinger Tune Corner, we've got unlimited uniques for you.
So, this move "makes sense," and all that: it'll be a killer promo platform, a way for Instagram to inch into monetizing the way that enormously successful artists promote themselves via its own free services, a nice little method to smush music deeper into its role as consumable content enhanced with lifestyle and celebrity and "personal storytelling." Fine. Just, my spine is crawling with all the pitchspeak? Just, can you imagine someone being all, "We have a great activation opp with the Instagram #BeWildWithSpotify hashtag for the bespoke remix of your song, no, not that one song, the one that actually mentions Instagram?"
According to BuzzFeed—and no, this isn't a press release, it's the article itself:
By creating exclusive editorial content, Instagram hopes to become a full-service destination for music lovers, and to enhance its position as a critical ally for artists and labels. Right now, users spend around 21 minutes per day on the app on average, a figure that it that it believes can be improved with high-quality editorial offered at dedicated channels. @Music will essentially act as a spin-off of the official @Instagram account, which boasts an enormous 65 million followers and similarly spotlights noteworthy existing content on the platform.
DANG. WHY ARE WE TALKING LIKE THIS WHEN WE'RE ALL HUMANS? WHY DO THESE WORDS SOUND SO DANG OPTIMIZED?
It would be really, really nice if anything concerning music and tech and #content was rolled out as if life weren't one giant pitch meeting where everyone's trying to buy a vacation house, but whatever, Spotify's valued at more than the entire music industry, so... I suppose there are bigger fish to optimize here than jagoff copywriting. And I guess one thing that's cool is that, as per Billboard, 70 percent of Instagram users are non-American, so the "channel" (Instagram account) will promote (very successful) foreign artists, as well as hype relatively "unknown talent," and also give eyeballs to photographers, illustrators, fans.
Whatever. All this de-personalized writing is making me mad as hell, and the faux-populism in the rhetoric, and the fact that the economic earthquakes in the music industry make it so that everyone can front like they're in with the struggle—because they probably are.
To make things worse, the day I have been fearing since last August—the day when my beautiful sweet SoundCloud account, the place where I spend most of my musical time, the site with the best comments on the net—has arrived: SoundCloud streams (in America, at least) will now be routinely interrupted by advertising until someone gives us a way out.
From a New York Times piece from last year:
Even in a market saturated with competitors like iTunes and Pandora, the six-year-old SoundCloud has managed to reach a huge scale with a catalog of unusual, often exclusive content. According to the company, about 175 million people listen to music on its platform each month—more than four times Spotify's global audience.

"We have listeners in every single country in the world—and in space," said Alex Ljung, SoundCloud's chief executive, referring to recordings of the International Space Stationposted by a Canadian astronaut.

Now SoundCloud has decided it is time to grow up. On Thursday, as part of a new licensing deal with entertainment companies, SoundCloud will begin incorporating advertising and for the first time let artists and record labels collect royalties. Eventually, it plans to introduce a paid subscription that will let listeners skip those ads, as they can with Spotify and other licensed services.
I want SoundCloud to make money, and the artists that post on SoundCloud to make money. I will happily pay for an ad-free SoundCloud when that option is available. But right now, the option is not available, and I'm sad. I understand that ads are necessary to make money. Everything I've ever written, basically, has had ads sold against it. It's a fine situation, but it's not the best situation; it's not great for content creators—it's not the answer that it's made out to be—and yet, in whatever form it manifests itself, it's the only answer we have. A total lack of advertising is why services like TinyLetter and SoundCloud feel (or felt) more personal, in the midst of all of this; the lack of transactional impetus in any part of the system is wonderful, felt amazing, and of course, it couldn't last.
Image via Shutterstock
Contact the author at jia@jezebel.com.