It's been said that you never forget your first time, your first kiss or your first love. Personally, I'll never forget my first make-out session, my first crush and the first time I sauntered into a sex club: a den of delight for swingers, voyeurs, adventurous couples seeking other couples, and sexy singles looking to expand their sexual horizons in the midst of a sexual playground designed for adults only.
Let me make it clear that I live in Denver, Colorado, born and raised. I'm Black (yes, there are Black folks in Denver). My skin is black. My politics are Black. My president is Black. My god is Black. I'm Black and proud of it. And I'm already used to walking into spaces and being (the lone or) one of few Black faces in the room.
I'll always remember the first time I was okay with admitting to myself that I like my sex freaky; the first time I allowed myself to acknowledge that, sometimes, I even like my sex public. I walked through an ominous set of doors anticipating delights of debauchery the likes of which I'd only conjured up in my lewdest and most wanton dreams.
I walked in and checked my coat, my attitude, my insecurities, my apologies. I left all my myths, misconceptions and miseducation at the door. I gave that night the opportunity to paint a new picture on my sexual canvas. I opened myself up and committed to whatever was about to go down, following the proverbial white rabbit down the hole, and never looked back.
I opened those doors and stepped into another portal of my sexual exploration, starting an Alice in Wonderland-like journey toward sensual liberation. Before walking into that institution of carnal amusement, my only knowledge of such pleasures came from the occasional episode of HBO's Real Sex series, and stories from pornographic materials I'd found when exploring naughty places I wasn't expected to be looking. Simultaneously, I held both fantastical and limited expectations that first night.
G/O Media may get a commission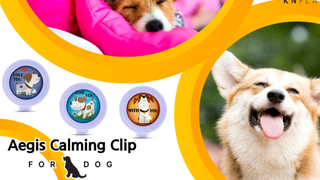 20% off
Aegis Calming Clip for Dogs
In turning the corner, I wasn't surprised when I crossed the threshold and confronted a situation where I was once again one of only about four brown faces in a symphony of White. I dripped with curiosity, arousal and determination not to allow the lack of people of color to sway me. I'm sure I was a vision of young, urban, erotic exuberance in a sea of Caucasian baby-boomer and middle-aged White suburban couples.
Walking around, I happened upon the first of two main rooms. The first space housed a shower room, DJ booth, stage, dance floor, stripper poles, numerous TVs playing continuous adult films, a couple of swings and the bar. (Patrons supplied the liquor we wanted to partake in for the evening; the club furnished mixers.) The secondary space contained hot tubs, massage tables, more swings, private cabanas with beds, and public, uncovered beds (for exhibitionists). A smaller, private interior room was filled with couches, oddly shaped chairs, other sex-friendly furniture and more mounted TVs broadcasting an endless barrage of XXX movies.
Initially I was reserved, quietly voyeuristic in my appraisal. But internally, I was in sexual heaven as I stalked that den of fantasy. Even though I felt the alienation of being one of the very few people of color present, I also felt a sexual freedom I'd never experienced. I let down my guard and expressed my desires without the ex-Jehovah Witness-induced judgment I'd inherited from my religious family. I let myself examine my darker sexual pleasures, and I felt good. Sexy. Liberated.
It felt like a bold first step in the right sexual direction…and you know what? It felt right. I walked into the sex club a young woman with a Mack truck's worth of insecurity, anxiety and mismatched psychosexual baggage. But I walked out with a newfound sense of self, a blown mind, a satisfied sex drive and a brand-new set of emotional baggage I could work with.
---
Ladyspeech Sankofa is host of The Panties, an urban, pro-sex, pro-love radio show broadcast weekly on TradioV.com. Follow her on Twitter @LadySpeech.
This piece originally appeared on Ebony.com. Republished with permission.