On this, the 30th anniversary of the first nationally broadcast episode of The Oprah Winfrey Show, let us take a moment to acknowledge one of the small touches that made the show such a success: Oprah's marvelous wardrobe, which, especially in those early seasons, was the perfect blend of approachable and aspirational. Let's call it pal-fessional.
A talk show host's wardrobe is one of those subtle elements that sets the tone for the program, and Oprah's has generally been a microcosm of the savvy blend of professionalism and friendliness that made the show such a success straight out of the gate. These looks aren't quite boardroom, but they're not totally casual, either. Things you'd wear into somebody's home when you don't want to give the impression of an insurance claims adjuster, but you do want to suggest that you respect your host's time. And of course beaming skillfully into living rooms is precisely what Oprah was doing.
For instance, this sweater coat dress thing from the first episode, which Winfrey posted today as a throwback.

G/O Media may get a commission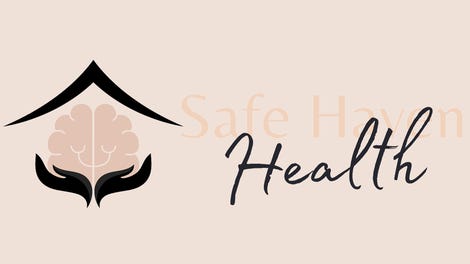 Addiction counseling
Safe Haven Health
From another angle:
I could happily, easily curl myself up in this ensemble and take a nap on any available couch. But note that while it suggests the comfort of the ratty sweater you keep on the back of your office chair, that's not even remotely what it is. It pops on television and the oversized fit is on-trend for 1986. Warm, but put-together.
The '80s were, generally, a big decade for power sweaters for Oprah. From an episode where they exercised with the "silver foxes," parents of various Hollywood stars:
A nice purple number:
Moving away from the oversized sweater look, here's a cardigan/skirt combo that says "I truly want nothing more than to hear your story but I'm also a serious broadcaster making major moves in my industry." Which is how Oprah showed up ready to interview a pair of women who claimed they'd been abducted by aliens.
It's really just a basic sweater thrown over a button-down—the most Connecticut of looks—but make it color-blocked and add some earrings and it says this woman will end with a wheelbarrow full of Emmys.
Similarly:
This marvelous electric blue looks like a casual jersey twinset.
But in fact it's got matching pants, which keep it from veering off into Martha Stewart territory. (Or her '80s equivalent.)
A similar look in a nice marigold. (Here she has a panel of airline execs on the show, and she is asking them how often they wash those blankets. Do you really want to know, Oprah?)
Here she's wearing a blazer, but it's been softened down from full Talbots.
Oprah's style has evolved in the years since, with numerous phases. (For instance there was at least one era heavy on the suits, but jazzed up with fun labels, bright colors, big scarves.) But even today, she's still got that knack. Follow her on Instagram—nobody is better at dressing "casually" in a way that looks like it belongs on the cover of a magazine. Like, say, Oprah magazine. I'm not sure whether to burn every piece of knitwear I own or really commit to the knitwear lifestyle. Oprah, help me!