Pour one out for ornate Zooey Deschanel-inspired nail art designs, because it looks like that beauty bubble just popped.
2011 and 2012 were boom times for nail polish peddlers; Ad Age reports that sales shot up 20 percent both years. But it's all over now, baby blue. In Q3, OPI parent Coty saw polish sales drop 4 percent (compared to a 21 percent increase last year). Sales for the category slumped at L'Oréal and Revlon, as well.
Analyst Javier Escalante delivers the cold, hard truth: "It was a fad." I.e., nail art. Apparently basic nail polish isn't ailing so badly; it's mostly the "special effects" crap like crackle-top coat, whatever that is, that's cratering. Google searches for "nail art" peaked in July 2012; by July 2013 they were down 16 percent.
Don't mind Fashionista, hovering and ready to close up that coffin: "IN SUMMATION: If you still haven't said sayonara to your caviar and broken glass manis at this point, you're truly the last of a dying breed." Probably because everyone's realized that nail art is literally impossible unless you have hours and hours of free time (ahem, Tumblr teens) and, ergo, total bullshit.
What idol will rise in nail art's place? Ad Age says that in November, Google searches for "lipstick" pulled ahead. Go ahead and start practicing your Queen Amadala look, I guess.

G/O Media may get a commission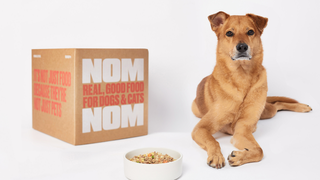 (h/t Refinery 29)
Image via Getty