A full-length romantic comedy about a woman who gets an abortion is set to debut, starring Jenny Slate.
Feministing is reporting the 2009 short film Obvious Child which starred Slate has gotten the full-length treatment and will debut at the Sundance Gifting Suite Film Festival next month:
OBVIOUS CHILD is an honest comedy about what happens when Brooklyn comedian Donna Stern (Jenny Slate) gets dumped, fired and pregnant just in time for the worst/best Valentine's Day of her life. Forever nudged by her parents to make better choices, Donna's forced to do just that when a one-night stand leads to a difficult decision that does and does not define the rest of her life. Though confident in her choice, Donna must gain the confidence to believe in her talent, herself, and the best in those around her, especially one surprisingly decent guy (Jake Lacy) who just might make this the worst/best Valentine's Day ever.
Filmmaker Gillian Robespierre said they were motivated to make the original film because of "limited representations of young women's experience with pregnancy, let alone growing up.":
We were waiting to see a more honest film, or at least, a story that was closer to many of the stories we knew. We weren't sure how long that wait was going to be, so we decided to tell the story ourselves.
G/O Media may get a commission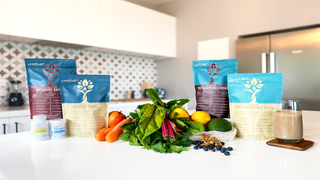 Excited about the idea? You can donate to the film's Kickstarter to help them with associated costs. Hey, for $500, Slate will record a voicemail for you as Marcel the Shell. BARGAIN.
Image via Getty Images