Update 10:44PM: Maybe not. CNN has published a statement from White House spokeswoman Lindsay Walters, denying the claims reported this afternoon by the Wall Street Journal:
"There has been no change in the United States' position on the Paris agreement," she said. "As the President has made abundantly clear, the United States is withdrawing unless we can re-enter on terms that are more favorable to our country."
****
Good news! The Wall Street Journal is reporting that the Trump Administration will not pull out of the Paris Accord. Under the global agreement, 195 countries submitted their individual plans to curb greenhouse gases, with the shared goal of stopping temperatures from rising two degrees Celcius. The Obama Administration's plan promised to curb emissions by 26 to 28 percent by 2025 and up to $3 billion in aid for poorer countries by 2020. In a handy explainer, the New York Times notes that the agreement is non-binding; it was designed to work through "peer pressure and diplomacy."

Paul Ryan and climate denier/EPA Administrator Scott Pruitt called it a "bad deal" for the United States, and Trump denounced it as unfair to US workers, saying that the Paris Agreement "hamstrings the United States while empowering some of the world's top polluting countries." Instead, he said he'd like to negotiate a whole new deal:
"We will start to negotiate, and we will see if we can make a deal that's fair. If we can, that's great. If we can't, that's fine."
G/O Media may get a commission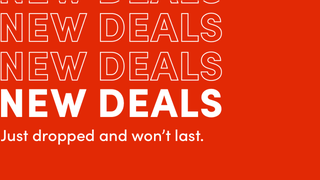 Up to 70% off
Wayfair - Cyber Week Deals
The Paris Accord took six years to negotiate in the first place, and world leaders responded that he couldn't just start from scratch. German Chancellor Angela Merkel, French President Emmanuel Macron and Italian Prime Minister Paolo Gentiloni said in a joint statement that "the momentum generated in Paris in December 2015 irreversible, and we firmly believe that the Paris agreement cannot be renegotiated, since it is a vital instrument for our planet, societies and economies." 25 major US firms signed a letter urging him to stay; Tesla's Elon Musk and Disney's Robert Iger resigned from Trump's advisory councils in protest.
Now European Commissioner for Climate Action and Energy Miguel Arias Cañete tells the Wall Street Journal that the White House has changed its tune. "The U.S. has stated that they will not renegotiate the Paris accord, but they will try to review the terms on which they could be engaged under this agreement," he said.
Potentially noteworthy is the fact that this news comes after Steve Bannon, one of the main proponents of pulling out, was fired.
"They are seriously considering the terms on which the U.S. could re-engage," an "official" has told the Wall Street Journal. "They have also made clear that they have no intention to renegotiate or develop a parallel track to Paris."
Those terms are unclear, other than Trump gets to be the dealmaker, okay?
Sure! Rename it the "Trump Agreement"–who cares at this point!