David Duke, former Ku Klux Klan grand wizard and current white supremacist, has pulled enough support in his run for Louisiana's U.S. Senate seat that he'll participate in November's televised debate. He's excited:

Duke scratched together the minimum five percent support (5.1 percent, to be exact) required for a spot in the November 2 debate at the historically black Dillard University in New Orleans. He'll appear in alongside Republican State Treasurer John Kennedy (24.2 percent), Democrat Foster Campbell (18.9 percent) and three others.
Along with his role as a KKK leader, Duke's contributions to society also include the founding of the white nationalist organization "National Association for the Advancement of White People." He's previously served a term as a state representative, and waged several failed bids for various other political offices. His current platform is based on halting immigration.
Duke is also a big fan of Donald Trump, whose public disavowal has done nothing to temper Duke's warm feelings for him. "I'll be his biggest supporter in the Senate. I'll certainly push very hard to continue to enforce the border," Duke told ABC. Neat!
G/O Media may get a commission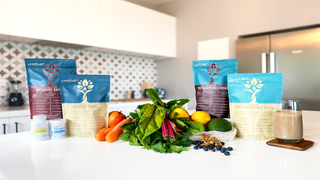 According to Politico, Duke has done very little campaigning, nor has he raised much money. Those two facts don't seem to have discouraged his delusion that he'll win, though.
"I've got a great chance," he told ABC, adding that "I always fly under the radar. If you look at the history of polling me in primary and previous races, I've always gotten at least two to three times more votes than the polls actually showed."