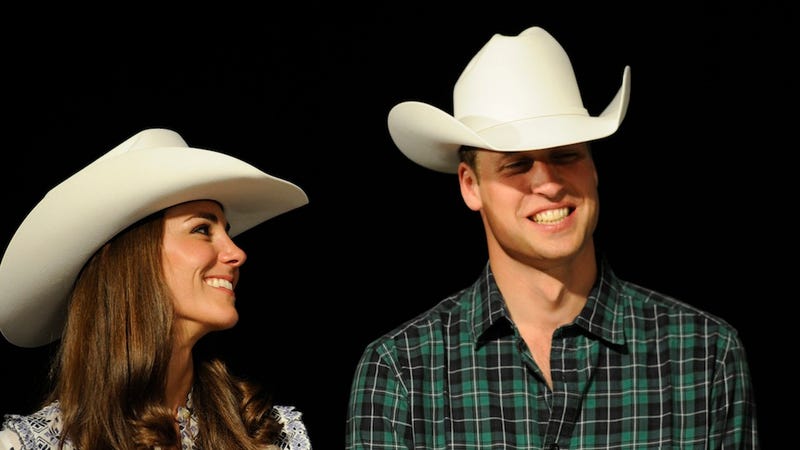 Earlier today, jurors in the British phone hacking trial listened to personal voicemails left by Prince William to his wife Kate, the Duchess of Cambridge. It's pretty fucked up that anyone hacked into a couple's personal calls, but now that messages are public, we can't help but be little disappointed at how dull they are.
Sure, William calls Kate "Honey" and "Babykins" and he makes fun of his brother Harry by calling him "Ginger," but beyond that it's all just bland, normal (and mostly pleasant) couples' stuff. I suppose that's good news for William and Kate, who have had their privacy violated enough to last a lifetime, but can't we, the peasant class, at least pretend the hack revealed something a little more scintillating, if only to distract ourselves from the drudgery of our miserable and impoverished lives?
OF COURSE, WE CAN. Here are the (TOTALLY FAKE) Will and Kate texts revealed by the phone hack of our dreeeeeams.
Image via Getty.