The scenario: your stepfather won't stop playing Mannheim Steamroller because it's so festive but also "experimental" and "cool." The solution: convince him to let you play these "alternative" Christmas jams by making him think you're letting him in on a secret that will make him even "cooler."
Fetty Wap f. Monty, "Merry Christmas"
If you weren't already convinced that 2015 MVP Fetty could write an earworm love song about anything, here the Paterson phenom and his capo Monty romance their women by promising Tiffany trips and A game. Most importantly, though, you don't gotta get 'em anything, girl: "Everyone's in love with Christmas, it's true," he coos. "And all I want for Christmas is you." Hope you've got a divan handy because you're going to want to swoon on it.
Björk, "Jólakotturinn" ("Christmas Cat")
In 1987, then-Sugarcubes lead singer Björk Guðmundsdóttir released this song in Icelandic, but the "Christmas cat" was not a tale of her own invention. In Icelandic folklore, according to the Reykjavík Grapevine, the Christmas Cat "eats children who don't receive new clothes for Christmas." While it's tempting to question the logic—wouldn't the cat instead just want to eat the parents who don't buy their children new clothes for Christmas?—it's also a song about a Christmas cat with an appetite for kids. In Scandinavia, for what it's worth, the Christmas Cat is known as the Troll Cat. I bet it looks like the cat from Hausu.
G/O Media may get a commission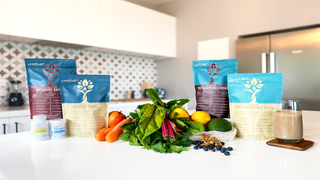 Wiley, "Cheer Up It's Christmas"
This 2011 jam from grime's ice-cold don dada is relatable from jump—"I never liked Christmas much, I always tried to avoid it"—but he eventually comes around on the holiday when he remembers that with it comes an embarrassment of foodstuffs. At a certain point, "Cheer Up" just becomes a listicle of shit that's on his family's table: "Chicken wings, lamb, beef, pork, spoon, knife, fork, wine. Rosé or white are the options. Got the shot glasses, and I topped 'em." Suffice to say Wiley's not a vegetarian, which probably provokes some interesting conversations with his avowed vegan friend JME, but "cheer up, bro, it's Christmas." This was officially released on an album called Evolve or Be Extinct, by the way. Definitely not a coincidence.
Ying Yang Twins, "Carol of Da Bellz"
A real missed opportunity to subtitle this song "(Christmas Strippaz)," this nonetheless makes a solid case for taking your whole family to Magic City on the holiday.
The Ramones, "Merry Christmas I Don't Want to Fight"
This song is not unusual at all, but if there's anything we've learned from Kool Rand's Xmas playlist, it's that your stepdad needs something he knows in the middle of this onslaught of wildstyle to keep him from feeling alienated. Rand Paul is America's stepfather, we must learn from him.
Alcatraz, "Deck the Dubstep"
After you reel stepdad back in, give him something he'll recognize sonically: "Deck the Dubstep" is not far spiritually from Mannheim Steamroller, but includes a sickening post-Skrillex dubstep break that brings you just one step closer to getting him to fund your Electric Daisy Carnival pilgrimage in 2016.
Terravita, "Rock the Carol of the Bells"
How much do you love trap EDM? Really, how much do you love trap EDM?!
Omega el Fuerte, "Navidad"
Dominican mambo king Omega is happy about Christmas, but his delivery makes it sound like a funeral, which is awesome!
Type O Negative, Christmas Mourning
Type O Negative is happy about Christmas, but actually turns it into a funeral, which is not awesome. This song is about how the first-person protagonist (yes, he's a protagonist; this is a goth song) killed everyone on Christmas morning. Fun for the whole family!
Elephant Man, Badman Christmas
Elephant Man is the proprietor of more than one Christmas song—also check out "Badman Holiday"—but this is his most joyous track about popping off on the holidays. Bonus to the weed tree in this Youtube vid.
Rihanna, "A Child is Born"
But "Anti-" sure ain't, AMIRITE! MERRY CHRISTMAS!
---
Contact the author at julianne@jezebel.com.