Harvey Weinstein is cooking up a preemptive defense on the assumption that additional witnesses will be called to testify against him in his sexual assault case, one which will use their "friendly" correspondence with him against them.
Variety reports that the Manhattan District Attorney's Office has filed five charges against Weinstein involving two women, but that detectives have interviewed at least 14 other women. Those women might be called to help testify, in a similar matter to how women were called to testify in Bill Cosby's case. But even though New York prosecutors have yet to ask the judge if these women would even be allowed to testify, Weinstein is already preparing for them if they do and he and his lawyer even asked for a potential list of women (a request that was rejected.)
That preparation reportedly includes combing through his work emails to find correspondence with women who might be called to testify. "What's stunning, quite frankly, is that without exception, virtually every one of these women have maintained intimate, personal, very friendly correspondence with Mr. Weinstein for years in some cases after the alleged sexual assault," Weinstein's lawyer Ben Brafman told Variety.
You see this line of defense often when it comes to sexual assault allegations: if this man had really raped this woman, then why did she continue talking to him? But the truth is that many women stay in touch with their harassers, abusers, and rapists, even on friendly terms. In a New York Times interview with Qudsia Raja, the policy director of the National Domestic Violence Hotline, Raja explained that many women do not automatically register what's happened to them as sexual assault until maybe years after the fact. "Many victims do not interpret what is happening as sexual violence," she said.
When an abuser is of significant social standing, not to mention someone you might have to interact with as a colleague or family member (since most women know their rapist before the assault), women will often rationalize their assault away. And part of that rationalization can also mean thinking that you're to blame for what happened. "Victims think that it was their fault, so in many cases they want continued contact," Roderick MacLeish, a lawyer who has represented victims of abuse by Catholic priests and teachers, told the NYT. "And then later they realize that it was for the perpetrator's sexual gratification, and that's devastating."
G/O Media may get a commission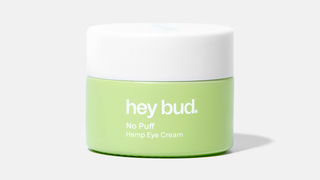 15% off
Hey Bud - No Puff Hemp Eye Cream
Weinstein's preemptive defense using personal emails with his accusers, no matter what they contain, is just another example of how people expect rape victims to be perfect. We saw it with Emma Sulkowicz, whose FB messages to Paul Nungesser were used against her, and recently with the 18-year-old who says she was raped in NYPD custody after the defense planned to us her social media posts (like photos she had posted of herself in a bikini) to prove her account questionable. A woman can be in friendly contact for years with her rapist, but it doesn't mean the assault didn't happen.