As someone who grew up in relative isolation in Wyoming in the 1990s, it's understandable that my cultural blind spots are limited to the purely visual, a strange thing to reminisce upon considering how much I and everyone else relies on YouTube today. During that time, without late-night MTV play or easy access to fanzines and concerts, it was possible that the only way you'd ever see your favorite underground acts was through band photos in the liner notes of their CDs.
I thought about this a couple of weekends ago when, while casually binging on Wet Hot American Summer, a 1990 Shudder to Think song played during the credits, plunging me into a brief wormhole into that decade's "modern rock."
The song was "Speak," which I loved back then, and which features the operatic falsetto of their lead singer and Wet Hot's musical director, Craig Wedren. While delving into Shudder to Think's back catalogue and unearthing old favorite tracks (and utterly hilarious videos) I forgot existed, it occurred to me that I never really knew what they looked like. Apart from "X-French Tee Shirt," a major label single whose video I vaguely remember seeing on MTV's Alternative Nation or 120 Minutes or some such "alt" show, until this weekend I assumed they were just typical, you know, hair guys.
This led to a little k-hole of nostalgia and trying to fill the cultural gaps—which led to my decades-later revelation that Sonic Youth created some of the greatest music videos of the epoch. (Bear with me, I'm from Cheyenne; even if you've seen every one multiple times, they're truly worth a revisit, perhaps especially if you're still salty about the way the band dissolved. Relax.)
First stop on SonicYouthVevo: "Tunic (Song for Karen)," from 1990's Goo, their sixth album and major label debut. It was Kim Gordon's meditation from the perspective of Karen Carpenter, exploring what she went through during her struggle with anorexia and, once she succumbed to it, imagining her happier in heaven, forming a band with other rock stars and finding a semblance of relief.
Visually, Gordon's art school/gallery leanings are really prominent here; a six-and-a-half-minute clip that envisions a Mike Kelley-decorated fantasy of "Karen"'s/Kim's interior world, the low-budget/public access vibes convey a sense of isolation, particularly when the other members wag fingers at her, and rudimentary animation depicts her body dysmorphia.
G/O Media may get a commission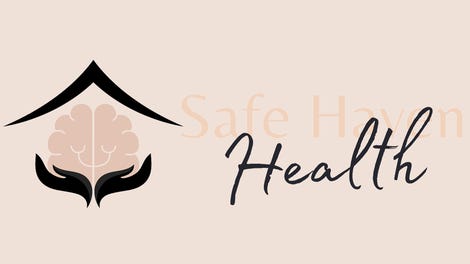 Addiction counseling
Safe Haven Health
The song itself is heavy, one of Gordon's earlier meditations on prominent women pop culture figures (a roster that also includes Madonna and Mariah Carey). As with other Sonic Youth videos, Gordon's personal style is a key part of the message, and not just because she's a fashion plate through-and-through; here she invokes the specifically '70s, Christian suburbanism of Carpenter via a ruffled a-line dress; that look and the American flag crop top and flares both represent the way The Carpenters's squeaky-clean, white-nuclear-family image was a facade covering up true dysfunction, and how all of that represented the cultural climate of America of that time.
Gordon's fashion makes a statement in another Goo cut, "My Friend Goo," but it's much punker. A home movie: it opens with musician Mike Watt defining what and who "Goo" is: "Goo is every side-mouse with a boyfriend in a punk-rock band... I am part her." While his terminology could be construed as a little bit sexist, the lyrics defy the characteristic, describing "Goo" as a self-determined, irreverent, cool-girl archetype: a woman who's much more interesting than her "punk rock boyfriend" and someone who might even be Gordon herself.
Still, here Gordon is the admiring best friend, wearing a shiny pink lycra catsuit and a DIY "fanny pack" made of what appears to be a tiny amplifier or transistor radio. She lip syncs as the track plays on the record player, fully emphasizing the chorus, if you can call it that. "And the boys say, 'Hey Goo, what's new?'/ My friend Goo just says, 'P.U.'!" The simple ingenuity of the clip is indicative of that era's effortless lo-fi aesthetic, and also pure, pre-internet vamping, fun for the sake of fun without the self-awareness that Instagram necessitates now. Which is not to say Gordon's not self-aware in it, or that she didn't know her angles—this cheekbone chick definitely knew her freakin angles!—but its essential ragged-at-the-edges qualities are decidedly pre-Society of the Spectacle.
In "Kool Thing"—also released in 1990, if you can believe it—Gordon flipped that notion, becoming physically present and self-aware while playing the role of a clueless white woman opposite Public Enemy's Chuck D. The track critiqued white feminists' fetishization of the Black Panthers, a far more advanced than even the least essentialist political leanings of their peers and, retrospectively, even more astonishing for what was essentially a noise band signed by David Geffen. (In 1991, she noted that the video was also an indictment of herself, saying that her original idea for the video was to "wear a beret and carry an Uzi in the "Kool Thing" video, part of a 'poseur-leftist girl lusting after Black Panthers' concept. Her bosses at Geffen Records quickly vetoed that.")
Also perhaps as a corrective, and also to reflect the fabric of New York, Sonic Youth's later '90s videos tended to be slightly more multicultural than those of their peers—not a lot, but the "alternative" music video landscape of that era was blindingly white. Part of this might have been a corollary to the Tamra Davis-directed videos examining youth culture at the time; 1992's "100%," flips between video of then-teen professional skateboarder Jason Lee, before he was an actor, and a staged scene of Sonic Youth playing at a Los Angeles house party, teens making out all around them.
Goo's "Dirty Boots" was its 1990 companion piece, depicting teens in a club (to see Sonic Youth, whose presence was secondary to the narrative).
It focuses on a love story between two kids (and more make-outs ensue), but the most exhilarating point in this narrative is the stage dive, just as the guitars are fanning out into a pretty, minimal melody to contrast the distortion: it gives the illusion and sensation of floating in the air and being temporarily burdenless, the way the music you love is meant to make you feel.
And of course, as an East Coast companion piece, "Sugar Kane" depicts then-teen It Girl/Sassy intern Chloe Sevigny, traipsing naked down a runway with Marc Jacobs's iconic grunge collection for Perry Ellis, the one that got him fired.
There's so much more— "Titanium Expose" for those who "miss the old New York"; "Little Trouble Girl" for when women are treated like actual aliens; and of course several clips, surely at the behest of Gordon, that feature their woman-musician peers, including Sleater-Kinney and Kathleen Hanna of Bikini Kill. As documents of times bygone, every single one is fascinating, and as art, they are beautiful, meditative, experimental, and a little bit sad. It's supposed to rain this weekend, so I invite you to follow my path into the k-hole that is SonicYouthVevo.