At some point during every award show, a famous person—often a famous person I like and perhaps even admire—will say something that sucks me out of the otherwise pleasant experience of watching celebrities congratulate each other for being good at their jobs. The moment involves said famous person (usually holding a big, shiny statue, but perhaps the one announcing who will soon be holding it) more or less equating their job in the movies to humanitarian work while uttering words and phrases like "telling stories," "escape," and "universal truths."

It shouldn't be a surprise that standing under the spotlight during a glamorous, three-hour event covered by media around the world would inflate someone's ego—but it is. Every single year I cock my head at the television and think, "They really think these awards matter, don't they?" Because of course, in the grand scheme of things, they don't. Winning a Golden Globe won't put an end to armed conflicts. A second Oscar will not slow down climate change. Duh! Anyone would be stupid to think that! But the shows themselves are still worth something, regardless. Awards shows matter, and here's why.
Their existence as well-rated cultural events makes them essential mechanisms for the industry. Movies that perform well at the Oscars and Golden Globes are generally seen by more people, which in turn leads to studios investing in other titles they believe are likely to win them. For almost 90 years (2017 included), a bias that values stories about white people above all others has led to a certain type of movie, made by and starring a certain type of person, winning big—thereby influencing the output of the industry as a whole. Celebrating when organizations as historically ignorant as the AMPAS and HFPA make culturally meaningful, inclusive decisions (and deriding them when they avoid the opportunity) is good for our culture, and great for people who love movies.
Last night, many of us rolled our eyes as Damien Chazelle's painfully just-fine movie musical La La Land won award after award; as a film it is essentially pro-Hollywood propaganda that gleefully ignores the industry's many deep-seated problems. We noticed that, while Viola Davis's win in the supporting actress category was exciting and well-deserved, people of color were all but shut out of every other major film category. (Over on the TV side, Donald Glover and Tracee Ellis Ross both won big.) We saw tone-deaf politicization. We watched mediocrity rewarded with acclaim. We saw what we see each and every year, and then—in the show's sleepy final moments when no one expected to be delighted—we saw Moonlight win Best Picture.
If past is prologue, the fact that a gorgeous and humane movie about the life of a gay black boy in Miami won the night's biggest award will be nothing but an easily forgettable bit of good news for an industry whose idea of progress is taking two tiny steps forward one year, and one tiny step back the next. That is Hollywood and—despite what Damien Chazelle, Emma Stone, and Ryan Gosling want you to think—Hollywood sucks.
G/O Media may get a commission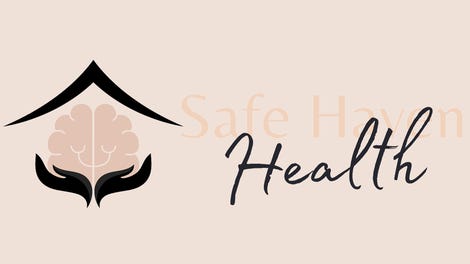 Addiction counseling
Safe Haven Health
But on a micro level, it's something to be excited about. On a micro level, the success of Moonlight is likely to do wonders for the careers of its stars and creative team. Barry Jenkins will—if we're lucky—make more movies that more people will see. Mahershala Ali, Janelle Monáe, Trevante Rhodes and Naomie Harris will—if we're lucky—act in more movies that more people will see. That could lead to more success. More opened doors.
Award shows help shape popular culture, whether we like it or not. There are consequences to every win, every snub, and making certain the industry sees its actual self when looking in the mirror—a flawed and sometimes nasty image in desperate need of rehabilitation, not whatever funhouse reflection La La Land is trying to sell—is the responsibility of those who want to see more inclusive stories onscreen. Convincing Hollywood we care when movies like Moonlight win is one of the most powerful methods of convincing Hollywood to make more of them.