Kate Hudson, Ginnifer Goodwin and John Krasinski have been all over New York shooting Something Borrowed, the movie based on the novel by Emily Giffin. And we got our hands on the script.
The screenplay is 124 pages, and the story revolves around Darcy (played by Hudson) and Rachel (played by Goodwin), who have been best friends since they were at least 11 years old. As is the case in rom-com world, Darcy is blond, bubbly and confident; Rachel is brunette, brainy and awkward. Darcy is engaged to her dream man, devastatingly handsome Dex (Colin Egglesfield); Rachel is single but hangs out a lot with her guy-friend who wishes she loved him, Ethan (Krasinski). Clichéd? Yes. But there is a twist:
One drunk night, on her 30th birthday, Rachel tells Dex (with whom she went to law school) that she used to have a crush on him.

This changes everything; Rachel and Dex end up shagging. The nice, smart girl sleeps with her BFF's fiancé! The rest of the movie deals with the aftermath: What has Rachel done to her best friend? What does Dex really want? Will he marry Darcy — who is finalizing the wedding plans — or will he break the engagement? And will Rachel ever see Ethan as more than a friend?
G/O Media may get a commission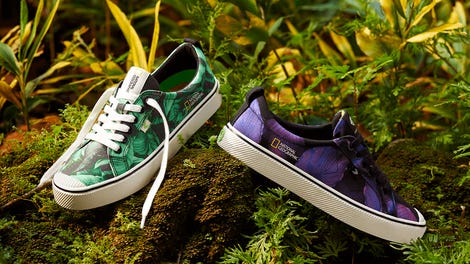 New New New
Cariuma + National Geographic
While some aspects of the story are been-there-seen-that — Rachel as the workaholic lawyer overshadowed by her more glamorous friend; Ethan as the "nice guy" who never gets the girl; Dex as the prince charming whose actions are actually not that charming — the fact remains that the heart of the story is Rachel, a girl-next-door and brainy brunette — and she is the other woman. Not the flirty blonde.
There are a couple of thin sub-plots: Rachel and Darcy's friend Claire has a crush on Ethan, but it's tough to tell if he's not into her because she is overeager and annoying? Or because, as the script notes, she is "plagued by 15 extra pounds." In addition, Darcy tries to set Rachel up with a smarmy dude named Marcus, not because they would be great together, but because, in Darcy's words: "You're thirty, you can't be picky."
Though the dialogue isn't terribly inventive — Rachel actually says, "My job is my life. All I do is work." — and the story is (shocker!) about pretty, well-to-do white people and their problems (they spend weekends in the Hamptons; hence the cocktails and badminton), when it comes to wedding-oriented rom-coms, there have been much worse. In a perfect world, the flick might have people of color, financial turmoil, zombies or a renegade girl gang smuggling diamonds, but it is what it is. They'll probably give most of the plot away in the trailer, the way America likes it. Still: When it comes right down to it, the movie is not completely predictable, and more about what it means to be a good friend than anything bride-related. Of course, we can't be sure the same will be true about the sequel, Something Blue.
With thanks to the awesome tipster who made this possible!
Earlier: We've Got Mixed Feelings About The Valentine's Day Script