A now-viral video of GOP Senator John Kennedy (R-Louisiana) grilling one of Trump's judicial nominees revealed nominee Matthew Peterson—an FEC commissioner with no trial experience—to be excruciatingly incapable of answering basic questions about the law. Following this display, one in a string of embarrassingly unqualified (and occasionally extremist) nominees, Kennedy issued a single, weary plea to the rest of the nominees up for questioning: "Any of you blog?" And, to clarify: "Any of you ever blogged in support of the Ku Klux Klan?"

This is all going tremendously well, isn't it?
Ahhhhh!
Trump is nominating young hyper-conservative judges to lifetime appointments at a rather alarming rate, and Republicans, for the most part, have supported his awful decisions. The American Bar Association has rated at least four of his nominees "not qualified," but the GOP has mostly responded by criticizing the ABA. Two of Trump's most extreme nominees, however, were recently withdrawn—Brett Talley had never tried a case and his wife is chief of staff to White House counsel Don McGahn; he also appeared to defend the KKK on a message board and used to be a ghost hunter. Jeff Mateer, meanwhile, called transgender children part of "Satan's plan."
G/O Media may get a commission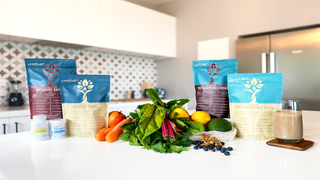 "I think the president of the United States is getting some very, very bad advice," Sen. Kennedy said of Talley's nomination, ostensibly referring to White House counsel Don McGahn, who oversees the nomination process. Matthew Peterson, the nominee being grilled by Kennedy in the video above, worked with McGahn at the FEC (where, by the way, they essentially kneecapped the agency, issuing "fewer disciplinary actions and fines at a time when 501(c)4s and super PACs flooded the political system with dark money," according to Politico).
Sen. Kennedy, one of the few Republicans to vocally push back against any of Trump's nominees, appears—from the looks of this video, at least—willing to derail another nomination. Then again, he just voted to confirm Leonard Steven Grasz, unanimously rated "not qualified" by the ABA after they found him potentially "unable to separate his role as an advocate from that of a judge."
So, who the hell knows?